Quick Navigation
Vote For Us!
Welcome to Berlin!
Rules
Plot For The Academy
Face Claim List
"Canon" List
Introduction Model
It is now: Autumn!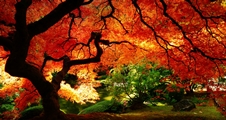 Top posting users this week

I missed it by a couple of weeks, but on the 17th of September we hit our first birthday! Congratulations, guys, we made it this far! As a birthday pressie to you guys, every character gets €600 added onto their account. I will be making up an rp store where you can buy various things for your characters with the money that you earn in-game.
I hope that this latest revamp will help us to become active again, and I hope we'll be able to stay that  way for many more birthdays to come! Invite your friends, do a spot of advertising when you have a minute spare, play a game to get our post count up

Oh and Shadows has reached 30th place in the Real Life Top 50! Out of 156 sites! Thanks to all of you who has voted for us and don't forget to vote for us each day. It takes about 20 seconds and maybe some day soon we can make it into the top 10! The votes help us rise in the ranks and the higher we rise, the more traffic we get. So please press the pretty button in the quick nav section and help us become famous!
We might also be having a Halloween event depending on how alive we become. I'd love to do some sort of event, so if you have any ideas as to what we can do, just PM me!

So again, happy birthday lovelies and let's keep this up for another year to come, eh?
_________________



Similar topics
---
Permissions in this forum:
You
cannot
reply to topics in this forum