Quick Navigation
Vote For Us!
Welcome to Berlin!
Rules
Plot For The Academy
Face Claim List
"Canon" List
Introduction Model
It is now: Autumn!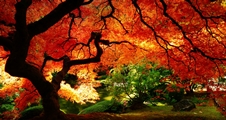 Top posting users this week

Sadie couldn't sleep. While everyone else had managed to slip away into the restful realm of dreams, she was laying awake, stupidly staring at the ceiling as if it had the answers on how to somehow fall asleep. Goodness knew how long she'd been laying like this for. Sadie had lost all sense of time the second time she'd finished her count down from 100. She'd tried everything she could think of to fall asleep: counted sheep, counted malamutes, tossed and turned in an attempt to find a comfortable sleeping position, and even read an essay in French about thermonuclear astrophysics. Nothing, not even the latter had managed to put her to sleep. All it had done was make her swear in three languages and fling the dreadfully dull paper across the room, causing Maja to look up at Sadie from her spot on the floor with a sympathetic look on her furry face.

Finally, when her watch showed that midnight had been and gone, and Maja was softly snoring, blissfully in the realm of doggy dreams chasing rabbits, cats, and probably even a polar bear or two, Sadie pushed the blankets aside and climbed out of bed. Stealing across the room, she swapped her pyjamas for a t-shirt, shorts and sandals, grabbed a towel and silently snuck out of the dormitory, hoping that her grandfather wouldn't be keeping watch over her like he was sometimes wont to do. It was rather sweet, his worry over her, but sometimes it was just a bit frustrating. Like now.

But the blonde faced no problems on her way over to the pool. Not even from the head of security who she'd had one too many run-ins with for her liking. Everything was still and silent when she entered the pool, though Sadie would have been rather surprised if it hadn't been. It was nice, however, to see that no one had had the same idea as her. Dropping her towel, she wriggled out of all her clothes and tossed them beside the towel. A second later she trotted over to the edge and dived in, the dive clean and sending out minimal splashes. Several laps will do wonders, Sadie mused as she surfaced and began to swim laps up and down the pool. Half an hour of this and I'll be sleeping like a log..!



Posts

: 103





Similar topics
---
Permissions in this forum:
You
cannot
reply to topics in this forum