Quick Navigation
Vote For Us!
Welcome to Berlin!
Rules
Plot For The Academy
Face Claim List
"Canon" List
Introduction Model
It is now: Autumn!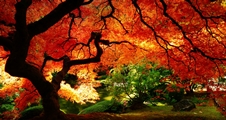 Top posting users this week

Saturday... Saturday around noon to be exact. Martin had taken his daughters Annabell and Marie out to the playground nearby for some quality time. Christina stayed at home, wanting to finish some housework and she sometimes just let them go out alone, because quality time with their father was important to the girls and to Martin and Chris.

Martin sat on a bench, watching his daughters play with two other kids, a boy and his twin sister from the neighborhood. A smile played around Martin's face as he watched his girls. They were growing up so fast.....
Thank goodness it's a Saturday! Sadie thought happily as she walked through the park. The sun was shining, the birds were singing their happy tunes and Maija was tugging at her lead as if she hadn't been walked in weeks. Which she had, of course, except that now she could hear the joyous laughs and squeals of children coming from the playground and she desperately wanted to be there.

"Maija!" Sadie grumbled, tugging at the lead to pull her back. "Will you stop..?!" The malamute ignored her owner's words and simply strained harder, wagging her tail as hard as it would go.

Just her luck, the blonde's phone began to ring. Uttering her annoyance, she took the gadget out of her pocket just as the dog gave one last tug and managed to get its leash free, before running like a wild maniac towards the playground, ignoring the howl of "Maija, nooo! Get back here!" that came from Sadie.

The blonde knew perfectly well that the canine wouldn't hurt a single child there - she loved them too much. Loved their joyfulness and bouncing energy. It was the parents she was worried about - a giant wolf-looking dog bounding towards your child was hardly a comforting site.

By the time she arrived on the scene, Maija had already found herself someone to play with - an adorable blonde girl and her equally adorable sister. Running up to her, Sadie grabbed her collar and pulled her away, almost sitting on her to keep her in place. "I'm so so sorry," she apologized to the two girls. "I really hope she hasn't frightened you."



Posts

: 103



Martin had gotten up from the bench when he saw the dog running up to the playground and his daughters. He was, of course, protective of them and when a big dog got free of his leash, he wasn't sure whether he was a nice one or not. But Annabell and Marie were already running up to it.
"Be careful, girls." he called out to them, but didn't catch up. He'd keep his distance for a few seconds to see how it went. The dog however, wasn't barking or growling, so he wasn't as worried right now. And the girls seemed to like it.

Not long after the dog arrived, it's owner was there, too and now Martin caught up to his daughters, who looked at the dog and then the stranger, Marie hiding behind her bigger sister, now.
"No, he hasn't." Annabell, the older girl, replied with a smile, looking up at the blond woman before her, holding the dog back. "I like dogs."

The canine stood there with a happy doggy grin, tail wagging a mile a minute. She now busied herself trying to inch her way free from her owner so she could run around and play with the two girls.

At the young girl's words, Sadie smiled. "I think she likes you too," she giggled, looking down at the mischievous fluffball who gave her an innocent look for a moment before attempting to wriggle out again. "Her name's Maija. And she's a bit of a rascal. She always want to play," she laughed as the dog tried to sniff at Annabell who was still not within reach. "I'm Sadie."

That's when she noticed that the girls' father had caught up to them. "I'm really sorry if she worried you, Sir. I promise that she won't harm your daughters - she likes playing with children. Would it be ok if I let her go?" She'd learned over the years that the only course of action was to ask the parents - after all, it was their child.




Posts

: 103



Martin, watching the the dog and his daughters, smiled a little bit. Annabell was the brave one of the two girls, Marie was a little bit shy, but even she looked at the fluff ball with curious eyes.
Annabell smiled at the young woman before her. "I'm Annabell." the young girls said, "And this is my sister Marie."
Martin, who had been just listening until now, finally spoke up, too.
"Well, I don't mind at all." he replied. And he really didn't mind Maija going free to play with the girls. While Maria may be shy, Martin knew exactly how fast the little girl would be all confident and running around to play.

---
Permissions in this forum:
You
cannot
reply to topics in this forum