Quick Navigation
Vote For Us!
Welcome to Berlin!
Rules
Plot For The Academy
Face Claim List
"Canon" List
Introduction Model
It is now: Autumn!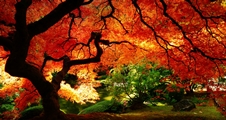 Top posting users this week

WILLIAM JAMES BARNES
Nickname/s: Will
Age/DOB: March 31 1981
Marital Status: Single
Sexuality: Straight
Play By: Ewan McGregor

Evanesca Academy, Head of Security
Apartment or House:
House
Victory is defined by sacrifice


The question is, how much are you prepared to sacrifice
Personal:
William James Barnes was born in New York City, USA. He was born in a fairly rich family and thus had alot of privileges and advantages in life over other people, though he was always taught to seek his own wealth and need items instead of simply relying on the family wealth, the family wealth was what he was supposed to consider as back up incase he really needed money. William is also a friendly guy if you get to know him, but he usually tries to avoid social interactions with other people unless it was necessary for him.
William was a member of the Delta Force and after awhile he was drafted to the CIA Special Activities Division to work as a problem fixer, which in most cases means, neutralize a target. Williams work as a CIA SAD operative caused him to decided that contact with others will not end well, since he might die any day, thus social interactions may cause more harm than good.
William's used to have a girlfriend named Alice Pierce, but he latter broke up with her instead of staying with her, because he thought that if he continued to stay with her, she may or may not become a target if his covers are ever burned in a mission. William does however still keep a eye on her just in case some one decided to harm her.
William left the CIA after a botched mission which due to faulty intel caused him to lose more than half his team on a assassination mission, the result was that the target got away and that William many people whom he considered friends. Latter on, William discovered that the entire mission was a set up, his team was never supposed to succeed, but they were also never supposed to die. William then quited the CIA and started working freelance as a mercenary for a while, it was his work as a mercenary that caught the attention of the Evanesca academy, which latter on hired him as it's chief of security.
William takes his duties as chief of security very seriously, and will not take lightly of people sneaking out, or anyone preforming actions that may compromise the academy.
All it takes for evil to triumph, is for good men to do nothing
Alias:
Kyle
Means of Contact/s:
PM
Other Characters:
None as right now
Hello Mr.Barnes

OOC:
Good to see you here Kyle



Posts

: 48



Welcome to Berlin Mr Barnes, and to Evanesca.
~
You've been added to a group and are free to start rp-ing

Thank you Mr.Mason and Ms.Rousseau



Posts

: 27




---
Permissions in this forum:
You
cannot
reply to topics in this forum