Quick Navigation
Vote For Us!
Welcome to Berlin!
Rules
Plot For The Academy
Face Claim List
"Canon" List
Introduction Model
It is now: Autumn!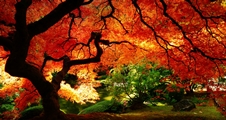 Top posting users this week

The yellow alarm clock on the bed burst into life, its shrill screech piercing Skyla's dreams and forcing her awake. The brunette groaned, sleepily whacking the clock until it finally (albeit reluctantly) shut up. It was time. Time to throw herself through a shower and then drag her sorry butt into work.

Burying her face into her pillow, Skyla contemplated pulling a sickie and taking the evening off. One evening couldn't hurt, after all... Her phone vibrated, somewhere within the depths of her blankets and the English female dived under the covers to find it.

New Message From Annamarie Bianchi
Evening, ma cherie. You'd better be showing up for your shift; don't even think about leaving me on my lonesome with Coco tonight. Shots are one me to make the night go faster. See you soon x

The brunette couldn't help but smile at the text as she finally dragged herself out of bed. That settles it then. She plodded into the bathroom, turning on the shower. I need a new job, she thought as her pyjamas made friends with the floor and she stepped underneath the jets of water. She wanted something more stable and respectable than her current job. Because as much as she loved dancing and loved the people she worked with, she was beginning to have serious doubts about whether she could continue working as a dancer.

Ah well. Guess we'll see what tonight brings with it... Maybe I'll meet someone interesting tonight. Or maybe that cute paramedic will drop by again...



Posts

: 30



It was the end of another day of work, his work at the Evanesca academy as head of security was important but highly boring, thus William decided that he would go out to the city and have some fun tonight instead of heading directly back to his place and getting some sleep, he was not the only security of the academy after all.
William decided that he was going to head to a nightclub, but before he headed out of the office, William made sure that his phone was connected to the security camera's of the academy, just in case he needed to check if anything was happening, Once that was done, WIlliam headed out his office, locked the door, then turned on another set of security for the office, since we are talking about an academy for espionage, so a simple lock would not stop the students from entering his office if they wished.
Walking to the parking lot, WIlliam drove back to his home and left behind anything that could be use to gain access to the academy, so he would not accidentally leave anything behind at the nightclub. After he finished checking everything was in order, WIlliam hailed a cab and headed to one of Berlin's nightclub, well hopefully this would be interesting and not a complete waste of time.



Posts

: 11



An hour and a half later, Skyla was sipping away on a cocktail as she lounged in one of the booths at Papillion Noir, watching one of the dancers do her (very unenthusiastic) thing up on stage. Not that Sky blamed her. The club was absolutely dead. Beyond dead. It was as if a pack of rabid wolves and tigers had decided to attack the club and only show mercy upon the staff. There were no customers at all. Not even any of the regulars were in yet.

Skyla sighed. She really hoped that business would pick up tonight. She really did not want to work if this quietness continued. If it did, she would definitely pull a sickie. Complain of a pulled muscle or something. She'd feel bad lying to Juliet like that of course, but she'd rather laze about at home, gaming and watching movies rather than bored out of her mind here, half-dressed and waiting for random strangers to come and make her night. She wondered what that cute paramedic was up to, the one that she'd met so many months ago now. Probably busy as usual. He hadn't come back to the club since that morning when Sky had had breakfast with him. Which was a shame, since the dancer had actually rather enjoyed chatting with him.

Pushing these thoughts out of her mind, she looked around the club. Dancers milled around the bar, colourful drinks in hand as they tried to allieviate their boredom. The few security guards that were on shift tonight sauntered around, their faces a mask of professional boredom. Skyla almost groaned. This was going to be a long night. She just hoped that she could meet someone interesting tonight so the time could fly by faster. Come out, come out wherever you are interesting people!



Posts

: 30




---
Permissions in this forum:
You
cannot
reply to topics in this forum