Quick Navigation
Vote For Us!
Welcome to Berlin!
Rules
Plot For The Academy
Face Claim List
"Canon" List
Introduction Model
It is now: Autumn!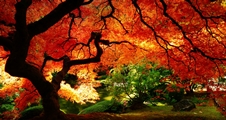 Top posting users this week

Martin stood in the doorway between the club and the dressing rooms and sighed a little. He was leaning against the frame and watching the night life of his club - if you could call it that today.
Business was a little slow. Only a few regulars were sitting at their usual tables. But apart from that, the club was practically abandoned this evening. Like so many thursday evenings. 
As Martin watched one of his dancers give his show, his mind took him down memory lane, back to when he first started out as a dancer, just to be able to pay his bills and study. Never did he imagine that his former boss would take so much interest in the young man and teach him how to lead this place instead of just dancing for the ladies. 
When he first started as a dancer he had been so embarrassed and kind of shy to show what he got, but with the first few regulars and the ladies complimenting him, he soon built up his confidence and he actually dared a little more. It had been fun, diving into this new world. It was the adventure he had been looking for, something he seemed to have talent in, too. But back then, when he first became a regular staff member he never would have dreamed that one day, Club Adonis would belong to him.
And look what the place has become! It is his very pride and joy - well, next to his beautiful daughters of course...



Age

: 46

---

Posts

: 10



As his last song came to an end, Alex flashed a charming smile to the small crowd before gathering his abandoned clothes and descending from the stage. The smile had been utterly faked since right now he did not feel like smiling at all.

The club was dead, as per ever Thursday. Every once in a while they had an utterly amazing Thursday night, but tonight was not one of those times. He'd received a couple of tips from some of the regulars, but of course his regulars weren't here tonight so the pickings were slim. No matter. He had the whole weekend to make sure that he had the rent ready for this week. 

He passed Martin on his way to the dressing rooms and flashed his boss a smile. "This place is on fire tonight," he joked with a chuckle. Nights like these he kinda wished that he was a bartender again (at least they got a wage even if the club was utterly dead), but he enjoyed dancing too much to go back to just serving drinks. He enjoyed the thrill and the confidence that being on stage bought, enjoyed meeting new people and harmlessly flirting with them. Nah, not gonna quit something I'm good at just for more money. "You think we're gonna get any more busy?"



Posts

: 26



Martin snapped out of his thoughts as soon as Alex' last song ended. He felt a little bit sorry for his dancer, after all, he was a good one, but today wasn't their best day. It seemed that thursdays just were a killer for Adonis. They had been quiet nights ever since Martin worked at the club and he began to wonder if that would ever change. Probably not. It's this club's destiny. And we're not dying... yet.


Martin replied the smile Alex gave him and walked with him back into the dressing rooms. He rarely spend much time inside them. Mostly he was too busy working on the next schedule or whatever there was to work on. But at nights like today, he actually had enough time to be back here. And besides, he was always there for 'his' men.
"Ah - I doubt it." Martin replied, waving his hand and shaking his head. "Have to admit though... the club's quiet today like it hasn't been a long time."



Age

: 46

---

Posts

: 10



[OOC: I hope it's okay if I jump in, thought the more the merrier]

~~~~~~~~~~


Thursdays had pretty much always been dull days ever since he opened his club. Boxing had been less happening on Thursdays but Fridays were for some more secret maches.
So Nicolas had wandered about city so long that now he had not only stiff leg but also a little choir in his stomach doing some unknown repertoire.
And he badly wanted a drink...

So here he was, first random place he spotted, not even checking it's name. But why worry, maybe he'd get thrown out like one other time? Who knew, his luck seemed to have some secret agenda for him. Suddenly this thought seemed incredibly ridiculous that soft laugh escaped Nick's throat, but he cared less.



Posts

: 33


Location

: Berlin





Similar topics
---
Permissions in this forum:
You
cannot
reply to topics in this forum