Quick Navigation
Vote For Us!
Welcome to Berlin!
Rules
Plot For The Academy
Face Claim List
"Canon" List
Introduction Model
It is now: Autumn!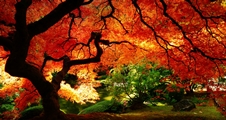 Top posting users this week

Theo Junker

Nickname/s: Hase (by Cat, Hase = German, means Bunny. It's a nickname for someone you're in love with)
Age/DOB: 20
Marital Status: in a relationship with Catrìona Carlisle
Sexuality: heterosexual
Play By: Jamie Bell

Apartment or House:
up to taker
Personal:
Theo Junker was born and raised in Berlin. He went to school in Berlin-Charlottenburg and just finished School with his A-Levels last year. Now he's off to university (subject is up to taker).
He and Catrìona met at a School Dance at her school, where Theo had been invited to by his former girlfriend. However, at this point the relationship of the two had been torn already because his girlfriend had taken a liking to another guy and he caught them together one time. Trying to fix things they gave themselves a second chance, but things obviously didn't work out. Because that night at the ball, the same guy had been there and his girlfriend eventually chose to spend time with him instead of Theo.
Theo had been about to leave when he saw Catrìona who was standing aside all by herself. He instantly took a liking to her, blown away by the way she looked that night. So he stayed and offered her a dance.
After that the two of them met after school and eventually fell in love. They've been a couple for two years now and still going strong. Cat hopes that after uni the two of them might get married.
Everything else is up to taker

Fiona Sterling
Nickname/s: Fee
Age/DOB: 18
Marital Status: iup to taker
Sexuality: up to taker
Play By: Nikki Reed

Apartment or House:
up to taker
Personal:
Fiona Sterling was born in Edinburgh, Scotland. She grew up there, having a happy childhood, with her mother working as a trauma surgeon there and her father being a rather successful writer. He spent most of his time at home, taking care of Fiona, while her mother often had to work long hours. But still the family managed to remain close.
When Fiona was 8 years old, her mother got a great job opportunity in Berlin and after talking it through with her husband and daughter, the small family decided that she should take the job. So the small family moved to Berlin, where Fiona enrolled in the Berlin British School, getting into the same class as Catrìona and the two of them became friend rather quickly.
Fiona just finished school and is considering to leave Germany to go to work as an Au-Pair in her home town Edinburgh. Whether or not she will end up staying there for good is up to the taker (though I'd rather have her stay

).
Rest is up to taker



Age

: 24

---

Posts

: 11


Location

: Berlin





Similar topics
---
Permissions in this forum:
You
cannot
reply to topics in this forum