Quick Navigation
Vote For Us!
Welcome to Berlin!
Rules
Plot For The Academy
Face Claim List
"Canon" List
Introduction Model
It is now: Autumn!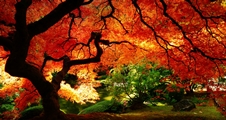 Top posting users this week

Skyla Hawkins
Nickname/s: Sky, Gypsy (stage name)
Age/DOB: 20; 1/3/92
Marital Status: Single
Sexuality: Bisexual
Play By: Olivia Wilde

Dancer at 'Le Papillion Noir'
Apartment or House:
Apartment
When she was just a girl, She expected the world. But it flew away from her reach so, She ran away in her sleep


And dreamed of paradise, Every time she closed her eyes
Personal:
On the eve of March 1st 1992, a healthy baby girl was born to British teenage parents. Days later she would be left on the doorstep of an orphanage, never to know or see her parents. The baby girl had been an unplanned pregnancy; the teenagers decided to give her up. Having already been kicked out of home, the mother gave birth in the couple's motel room, along with the help of a midwife family friend. The couple kept the baby for one day, but even that proved to be too much for the mother and by the evening she was gone. The father bundled up the child, tucked a sentimental book with her, and left her on the steps of the nearest orphanage. The inscription in the book read 'To Skyla. Don't make the same mistakes as we did', along with the child's birth date. The book was Treasure Island (a favourite of the couple), and the orphanage staff gave Skyla the surname 'Hawkins', after the main character.
While she was still young, the older children looked after her, fawning over the young thing, and making sure no harm would come to her. As she grew older and her 'parents' left the orphanage one-by-one, Skyla was forced to learn how to fend for herself. She and the other foster kids were picked on at school and at first Skyla hid in the library, growing into a bookworm. Her favourite book was the one that she was abandoned with; she loved the sailing and pirate adventures, longing to be free from the life she was currently leading. As she grew older, she grew more bitter and resentful over her place in life, especially as she learnt exactly how she arrived at the orphanage. She stood up for the younger kids at school and was in fights with bullies on an almost weekly basis. Though she became an idol within the orphanage, the adoration that the kids felt for her didn't make up for the feeling of emptiness within her, especially when adoptions took place. She was never one of the lucky ones that got to leave; she was unloved and unwanted, and the poor girl knew it.
At 16, the girl left the orphanage, getting herself a job and a tiny flat. After half a year, however, she returned back to the orphanage. She finished her schooling and at 18 left again. Originally she was working at a clothing store that sold exotic-dancer wear, but she lost that job when the shop got rented out by a different company. Not being able to get a job anywhere else, and dreading going back to the orphanage a second time, Skyla turned to dancing as a job. The money was great, and upon her arrival, the other dancers took their new addition under their wings, soon becoming like family to her. She picked the stage name 'Gypsy' since she'd never had a true home and moved around a lot. Though Skyla enjoyed her job and loved her dancers to bits, she longed to move out of England. Her English boss, having great affection for the girl, managed to get her a job in Berlin through her dancing contacts, and at 19 Skyla moved to Germany. Though she misses her dancer family terribly, she is content in Berlin, and has become one of the favourite international girls at 'Le Papillon Noir'.
By nature Skyla is fiercely independent and at times can be rather stubborn. She is not someone who gives up easily, nor is she afraid to speak her mind. The girl has a siren-like quality to her: seductive and alluring when she's calm and content, but beware if she's in a foul mood.
When she's not sleeping after another long night at work, she enjoys reading and hanging out with friends (most of whom are also dancers). Lately she's also taken up photography; she loves how both the beauty and hardships of life can be shown through photos.
I feel the adrenaline moving through my veins, Spotlight on me and I'm ready to break. I'm a performer, the dancefloor is my stage.


Love me hate me, say what you want about me, But all of the boys and all of the girls are begging to...
Alias:
Calypso (to those that have never RP-ed with me)
Means of Contact/s:
PM
Other Characters:
Juliet Rousseau



Posts

: 30





Similar topics
---
Permissions in this forum:
You
cannot
reply to topics in this forum