Quick Navigation
Vote For Us!
Welcome to Berlin!
Rules
Plot For The Academy
Face Claim List
"Canon" List
Introduction Model
It is now: Autumn!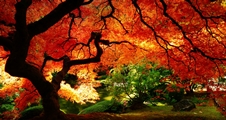 Top posting users this week

Today was a perfect summer day. It was very warm, the sky was a bright shade of baby blue and there wasn't a single cloud to be seen. It was simply beautiful. The sun was shining brightly today and it gave Cat the urge to go out and enjoy the day. She probably wouldn't go swimming yet, but she at least wanted to take her books, a picnic blanket, some food and something to drink and head to the closest park to study there. If she would find a nice spot that wasn't in direct sunlight, because if she sat in the sun for too long, especially the warm sun like today, she'd get a terrible headache and that she didn't want.
She put on her favorite
summer dress
, a gift from Theo she got last year on their first anniversary together with various summer items that the two of them took on a weekend getaway that summer. It had been quite the romantic weekend, watching the sunset at the beach of the Baltic Sea. It had been the weekend of first times, as Cat liked to call it in her mind. The first she was at the Baltic Sea, the first time she was away with Theo for a whole weekend and her parents had actually allowed it and another first time for Cat. The night she lost her innocence, after a whole year of dating, not after a few months, like most girls did it these days. She wanted to take her time with that from the beginning and the setting that weekend had been perfect. Catrìona blushed at that memory, but she smiled, too. She loved Theo, more than anything.
After getting dressed and packing a backpack, she took her picnic blanket under her arm and left the house, just letting her mom know where she was going, since she had been in the kitchen when Cat left. Luckily it was Saturday today.
She got to the park rather quickly and slowly wandered around, trying to find a spot under some trees, that would provide some cooling shadow.
Theo had woken to the sun shining through his windows that morning. Yes, it had woke him up. No, he hadn't been upset about it. Not for long at least. After breakfast and a shower, the day seemed extremely promising to Theo. He reminded himself of having to study. The thought made him frown a bit. He usually wasn't one to say he hated studying, but on a day like this? It was true he wanted out of his apartment.

It took Theo less than a minute to decide. He headed back the kitchen and packed a water bottle or three and a few snacks before he grabbed his books. His plan was to head for the park that was pretty much the closest one to his apartment. Backpack over his shoulder, Theo decided to walk. It wasn't often he got a chance to be out in the nice weather, so he planned to take full advantage of it.

After making it to the park, Theo took a moment to look around before he slowly started to look for a place in the shade where he wouldn't be in anyone's way, but he could also have some peace and quiet for a little while.
Cat had found a spot pretty much in the middle of the park, yet a little aside. She wouldn't disturb anyone, nor would she get disturbed easily either. But she still had a perfect view over the path that lead through the park, so she could see whoever walked past her, if she paid enough attention.
She took the blanket from under her arm and spread it on the gree grass, that was decorated with little white daisies and small yellow blossoms everywhere. The pretty blonde in the blue dress smiled to herself. What a beautiful day.

Catrìona straightened the blanket a little and then sat down, streching her legs out on the blanket and let her matching blue flip-flops slide off her feet. Pulling the backpack close to her, she almost missed the very familiar person, who was now looking for a nice spot in the park as well. Almost - just in time Cat looked up from her backpack and spotted Theo. Her smile grew a little wider seeing him here. She should've sent him a text and invited him before she left... now she wouldn't need to.

"Theo!" she called out to him, waving a little to him, so he would find her faster.
Theo had kind of found himself getting caught up in the beautiful day. Until he heard his name of course. He would've recognized that voice anywhere. He found himself smiling a huge grin that he figured made him look like a fool.

Either way he jogged over to join her. She looked beautiful. "Hey Cat,"he said once he was within earshot to her. He looked at her again. He recognized the dress and he couldn't wipe the huge smile off his face. He set his backpack down. "I should've guessed I would find you out here,"he said. "And may I be so bold as to tell you that you look absolutely amazing?"
A soft smile appeared on the blond girl's face. Now studying wouldn't be as hard as if she was alone. Of course, she could think of a lot of ways to spend this beautiful day with her love Theo, but exams were close and she hadn't gotten to study much lately.
"Aw, thank you very much, Hase." she replied with the same soft smile still on her face, a soft breeze gently blowing some of her blond hair into her face. "Figured today was too nice a day to spend inside. Should've invited you before I left."
Theo smiled softly in return. "It's ok, Cat. Couldn't keep myself locked inside my apartment even if I wanted to on a day like this,"he said as he pulled out his text books from his backpack.


Similar topics
---
Permissions in this forum:
You
cannot
reply to topics in this forum