Quick Navigation
Vote For Us!
Welcome to Berlin!
Rules
Plot For The Academy
Face Claim List
"Canon" List
Introduction Model
It is now: Autumn!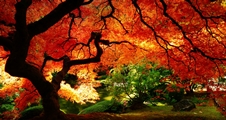 Top posting users this week

These rules are subject to change without notice. Please check them regularly. Yes, these are long. Mainly because we have had to put what we call 'common sense rules' in. But please make sure you read them.
Board Rules


This site is rated R-16, which means you have to be careful with what you roleplay. Violence and swearing is allowed, just keep it within reason. Any topics involving anything sexual MUST be tagged with (M). 


Same-sex relationships are more than welcome. No homophobia (or any other discrimination for that matter) will be tolerated.


All playbys must be famous. Meaning: no hand drawings, regular people, anime or cartoon characters.


As soon as a character has been posted up in the 'wanted' section it is considered canon and their play-by may not be used, unless you discuss it with the member that posted it.


In order to be added to a group you have to write an introduction for your character, using the model given. Please make sure that your username is the name of your character. Every account that is not a character's name (first name and surname) will be deleted within 7 days. Also every account will be deleted that has no introduction posted within 7 days.


If you wish to have a shared account, let an admin know, and state who is sharing the character in the 'introduction'.


Do not create a character related to someone in any way (sibling, partner, child, etc) without asking that person first. If the person you want your character to date is not currently registered, label your character as single until they are registered. 


You may have all the characters you want to have but they should all be active. If you are going away for an extended period of time, let us know!


If one of your characters stops being active, (no activity for several months or any response to Staff) they will be put into the Orphanage for someone else to take. Staff will email and PM the member asking them if they plan on returning and if no response is received, that character will be deleted.


Please be polite and civil to all members. We all want to keep this board as friendly and drama-free as possible, so we would appreciate it if you would treat all members with respect, even if you don't like them. Do not become offensive if there is any disagreement and please, if there is a problem with another user, try to solve that alone first, before contacting an admin for help.


Please talk to the staff! We are around in case you have any concerns, problems or questions. We promise we don't bite!


Signatures can be up to 300x500 in dimension. If someone makes you an avatar or signature, please credit them.


We have a face claim. This means that if someone is already using a play-by, you may not use that person.

Posting Rules


Please keep OOC and IC relationships separate! We can't stress this enough.


All posting must be in third person, past tense. It's easier to understand what's going on if we all post the same.


Translation is your friend! If you're going to post in a language other than English, please post a translation note underneath.


We do not have a word count here. All we ask is that you try to match the post length of the person above you in the thread.


Please attempt to use proper grammar and spelling. I fully understand that for most, English is not a first language; mistakes will be made and that's fine. However please try as this makes it easier for everyone involved when reading and replying. I'm not going to be insanely teacher-like over this rule, however please remember: run-on sentences are evil. Do not use them!!


Refrain from 'godmodding'. We can't stress this enough. However, if for some reason you must 'godmod' another player's character, please ask them permission to do so and make a note of it at the bottom of your post. Any villainous acts should first be discussed with the people that are involved in that thread.


Any thread with no activity will be locked and moved after one month. If you would like that thread reopened, please PM staff.


Although we have no set age rule, we highly recommend that you reconsider joining if you cannot handle adult themes, language and maturity, especially if you are under the age of 18.

Failure to comply to these rules will result in either a ban for a set period of time or a complete deletion of your character.
Forum Administrator, Juliet Rousseau


Similar topics
---
Permissions in this forum:
You
cannot
reply to topics in this forum