Quick Navigation
Vote For Us!
Welcome to Berlin!
Rules
Plot For The Academy
Face Claim List
"Canon" List
Introduction Model
It is now: Autumn!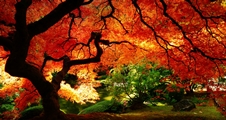 Top posting users this week


It's a twenty minute bump into the future: laptops are biscuit thin,
smart phones might as well be invisible on their sides, robots are
the big government project and machines are building machines.

More importantly, the internet? Well it appears to be self-aware.
That's right. The singularity has passed,
bringing with it a very unusual side-effect.
Anything remotely linked to the internet seems to have produced a -
for lack of a better word - spirit, which resides in certain humans. The
'experts' aren't sure why this is, but it seems humans and machines
are closer than ever.

In answer to these questions, Leonard Kleinrock (inventor of internet
technology) opened Kleinrock Academy. A university aimed at providing
the support and education that these children need, and helping them
through the bizarre dramas that living with a spirit seems to bring.
PLOT
RULES
CANONS
ADVERTISING

---
Permissions in this forum:
You
cannot
reply to topics in this forum