Quick Navigation
Vote For Us!
Welcome to Berlin!
Rules
Plot For The Academy
Face Claim List
"Canon" List
Introduction Model
It is now: Autumn!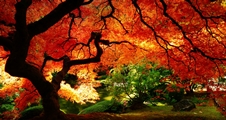 Top posting users this week

RULES
/\
APPLICATION
/\
NOBLE HOUSES
/\
WANTED
The King's Court is nothing so much like a chessboard, where each move must be carefully calculated and selected. To win is the ultimate point, to lose, the end of all hopes. To the victor, goes the spoils.
The King is growing old and ill, looking to go out in a blaze of glory. His heir is questionable, the Houses are scrambling for positions of power and influence, and Spring Court has begun, welcoming foreign visitors. It is a time for scheming, plots, power-mongering and politics.
Do you have what it takes to win and claim the spoils of victory?
______
TVS is looking for players who seek a steadily paced, daily posting community with an emphasis on politics in a Tudor-era realistic setting. A list of canons is available for players, or come work with us to create your own House!
We are a mature, 18+ site only. No minimum word count. Easy application.
Read more:
http://demeria.proboards.com/thread/95/ad#ixzz2b0ODkZPZ


Similar topics
---
Permissions in this forum:
You
cannot
reply to topics in this forum