Quick Navigation
Vote For Us!
Welcome to Berlin!
Rules
Plot For The Academy
Face Claim List
"Canon" List
Introduction Model
It is now: Autumn!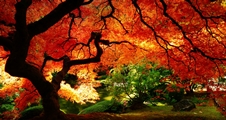 Top posting users this week

Jason had the day off and decided to walk around the city. As he walked, Jason came across the Bendlerblock. It was something that he had only read about but hadn't seen. Upon reaching the statue, Jason noticed how quiet it was. He looked around, then back at the statue and the plaque, reading the words that were engraved on it. At the same time, he didn't know he was not alone at this time.
It was a beautiful day and Juliet had decided to go for a wander around Berlin. She'd been planning on doing some shopping, maybe get some presents for her dancers as a late new years gift, but decided against it for today. Eventually she found herself outside the Bendlerblock, a place she hadn't visited since when she'd been in school. She looked around her as she walked, noticing someone familiar that was here too.

"Hello Jason," she greeted him softly, so as not to startle him. "Seems I wasn't the only one that decided to take in Berlin's sites today," she commented with a smile.
Jason smiled a bit when he heard the voice. "Hello Juliet" he replied. "No you're not" he added with a slight nod while looking at her. "It is a nice day out, no need to spend it inside." Jason commented as he stood there with Juliet.
"I haven't been here in so long," Juliet commented, looking around the courtyard. "Last time was with my history class back at school..." She gave a slight smile. "It looks rather pretty, with all the snow on it. Almost makes you forget about everything that happened here."
Jason nodded in agreement when Juliet said that to him. "No argument here" he said in reply. "I can't even begin to fathom what it was like for people back then." Jason added.


Similar topics
---
Permissions in this forum:
You
cannot
reply to topics in this forum