Quick Navigation
Vote For Us!
Welcome to Berlin!
Rules
Plot For The Academy
Face Claim List
"Canon" List
Introduction Model
It is now: Autumn!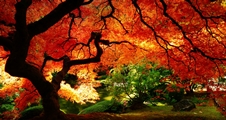 Top posting users this week

Sam Gavin Renner
Nickname/s: Sam, Gavin, Sammy(only a select few people get to call him this)
Age/DOB: 43/January 7th 1971
Marital Status: Single
Sexuality: Undecide
Play By: Jeremy Renner

Occupation: Founder of Evanesca; ex-spy
Apartment or House:
House
To be or not to be, that is the question
William Shakespeare
Personal:
Sam is an only child. His parents died in a plane crash, but not before his mother gave birth to him. He was given to the only family he had left It was his uncle from his father side.  As he was growing up his uncle taught him a lot. He did go to school, but in his free time he spent with his uncle. There was a lot that he learned from his Uncle.  It was a shock to him when his Uncle died in a bank robbery, that went wrong. It was after his uncle funeral did he learn his uncle was a spy. He wanted to follow in his Uncle footstep. He looked until he found exactly what he was looking for. It wasn't even a week before his Uncle agency contacted him. They put him through the test for him to join. He got in.
Sam worked hard and it paid off he was one of their top agents.  He got into some hairy situation and he got out of them as well. As he got older he knew he wasn't going to be keep going like he was younger. So he decided to retired as a spy. He then started a spy school. It would be like a regular school, but for spy. He set getting the school going, he got applicants applying to go to the school. Everyone went through the applicant process to see if they were able to be in the school or not. Soon the school was up and running, of course he kept an eye out for any funny business.
Sam is a man who is serious and doesn't have too much fun. He is a person who can keep a secret. He does keep in shape well. You never know when it's needed to get out of some sticky spot.
Can't count the years 

On one hand that we've been 

Together 

I need the other one to hold you 

Make you feel,

Make you feel better



It's not a walk in the park 

To love each other

But when our fingers interlock

Can't deny, 

Can't deny, 

You're worth it 


Alias:
Cassandra S. Fisher
Means of Contact/s:
PM
Other Characters:
None, he my first



Posts

: 1





Similar topics
---
Permissions in this forum:
You
cannot
reply to topics in this forum