Quick Navigation
Vote For Us!
Welcome to Berlin!
Rules
Plot For The Academy
Face Claim List
"Canon" List
Introduction Model
It is now: Autumn!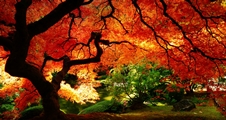 Top posting users this week

Joanne Sparks
Nickname/s: Jo, Blondie, Barbie (stage name)
   Age/DOB: 22. January 3
   Marital Status: single
   Sexuality: heterosexual
   Play By: Kate Hudson
   
Appartment or House:
appartment    
Square-cut or pear-shaped, these rocks don't lose their shape


Diamonds are a girl's best friend!
Personal:
Joanne was born in Los Angeles, on January 3, 1991. Her family moved to Germany, when she was only three years old, because her father and a partner of his found the opportunity to open a casino in Augsburg. Her mother, Helena Sparks, used to be a famous dancer, but she gave up after moving to Europe; instead, she dedicated herself to helping her husband with the family business. Joanne grew up as an intelligent, ambitious girl. She has a strong personality and she is not afraid to show it off, in any situation. Selfish and confident, she finished highschool with the highest grades in her year and got into the Humboldt University of Berlin. Excited about this new experience, the 18-year-old moved to the capital all by herself, in an appartment her father had bought for her. Despite the fact that the business is going smooth and her parents give her all she needs, she decided that she had to start working as well, because she could not be a burden for the rest of her life. Even though she had never done professional dancing, her mother had taught her a lot about this art. She decided to give it a try and she eventually got a job as a dancer for '______'.
Joanne is a strong woman and she is often accounted obnoxious and impossible to cohabit with. She is selfish and smug, but also somewhat bratty and spoiled, since she has everything got what she wanted from her parents. She is intelligent and down-to-earth, knowing that she has to work hard in order to become someone, but she has her moments when she acts as if she deserves everything. She only has a couple of friends, because it is not easy at all to win her trust. Once you do that, however, you can be sure that she will be loyal to you no matter what. She is not afriad to hurt feelings and she is that kind of person who thinks that the goal is important, but not the means. She usually achieves everything she wishes for and she quickly gets upset when she makes any kind of mistake. She loves money and her biggest goal in life is to make a fortune, in any possible way.    
Barbie keeps you guessing,


So cool and statuesque...
Alias:
Ioana    
Means of Contact/s:
PM, e-mail    
Other Characters:
Idrys Sagrera



Age

: 29

---

Posts

: 1


Location

: Berlin






Posts

: 12


Location

: Berlin



Accepted, moved, blahblahblah. This is weeks and weeks overdue, but I felt I should write this anyways xD Have fun with your new girl and maybe she and Alex could thread some time...?
_________________



Similar topics
---
Permissions in this forum:
You
cannot
reply to topics in this forum