Quick Navigation
Vote For Us!
Welcome to Berlin!
Rules
Plot For The Academy
Face Claim List
"Canon" List
Introduction Model
It is now: Autumn!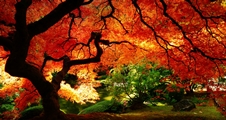 Top posting users this week

"Yus!" Sadie exclaimed triumphantly, punching her fist into the air. "Achievement unlocked!" Dropping the Xbox controller with a happy grin, the girl stood up and took a long stretch. She was in the second-and-third year's common room, killing some time before her dinner plans with her sister tonight. Her last class of the day had been study, but instead of heading back to her dorm room or the library to study, the blonde had headed straight to the common room, wanting to game for a bit. She'd found the common room empty, which had been a pleasant surprise. It meant that she wouldn't have to game in silence, something that she never managed to do. Non-gamers would look at her weird at her outbursts when she was too into the game but Sadie didn't care; other gamers understood her perfectly.

Meandering over to the kitchenette, she stuck her head into the small fridge to search out her iced tea that she'd put in there an hour earlier. Withdrawing the bottle, she headed back to the couch and plonked herself down, taking a long sip from the bottle. Having satisfactorily quenched her thirst, the blonde screwed the cap back on and dumped the bottle next to her before checking her watch. Two more hours until I have to meet Cat, she noted. Five minutes until class finishes. She was rather hoping for a companion to game with for the next little while; Sadie was getting a little lonely, playing all on her own.



Posts

: 103



Drew stretched and shot one last disappointed look at the book lying still open in front of him. "Enough is enough," he muttered at last, closing the book, but not before shoving one of those bookmarks that he stashed like his aunt's dog stashed toys under the couch in to the place he'd left off. He stood, slinging his light backpack over his shoulder. He planned on dumping it in his dorm before sneaking over to rough house in a race game or two before the night was out and he was forced to retreat to the silent and nagging thoughts of the midnight hours.

To his not very humongous surprise, someone was already playing games on the Xbox. He didn't know a name, but he knew he'd been here long enough to not have to be afraid of the other students. For some reason, he smiled a bit and took a seat after hunting down the second controller to the game console. It was then that he actually paused to look over at the girl he'd joined. "You don't mind if I join in, do you?"



Posts

: 12


Location

: Berlin




---
Permissions in this forum:
You
cannot
reply to topics in this forum