Quick Navigation
Vote For Us!
Welcome to Berlin!
Rules
Plot For The Academy
Face Claim List
"Canon" List
Introduction Model
It is now: Autumn!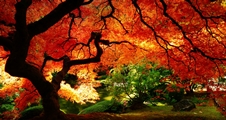 Top posting users this week

Bend THIS! is a brand new AU Avatar: The Last Airbender/The Legend of Korra RP site. The site may be new, but the staff is highly experienced with running RP sites; and current on series canon. However, the point of Bend THIS! is in the customization; the site history is it's own and the future is wide open. No ranks to stifle, no training requirements to weigh you down; the sky is the limit. PG-13 environment is molded to reduce childish drama, while friendly staff keeps the wait times for moderation down and contributes to the overall quality and quantity of RP by working on threads and storylines just like everyone else.
Home
||
Rules
||
Bending Arts
||
Character Guide
What we have to offer:


Highly Active, Fast, and Experienced Staff

Friendly role-playing envrioment

Excellent chatbox enviroment

Easy to understand Rules and Guidelines

Active role-playing envrioment

Advanced Bending Styles available

Agni Kai Duels and Pro-Bending Tournements

The chance to become leader of a country

Code:

<a href="http://www.http://bendthis.forumotion.com/"><img src="http://i39.tinypic.com/1zp2wx4.jpg"></a>


Similar topics
---
Permissions in this forum:
You
cannot
reply to topics in this forum