Quick Navigation
Vote For Us!
Welcome to Berlin!
Rules
Plot For The Academy
Face Claim List
"Canon" List
Introduction Model
It is now: Autumn!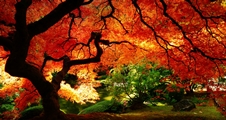 Top posting users this week

Enter a New Age of Peace
~*~
Rules
~*~
Colors
~*~
Availability
Peace has come to Pern after many long Turns. With the threat of the Red Star hanging heavy over the sky, the weyrs have united against a common enemy, with Fort Weyr at the head of the pack.
Some whisper that the peace is fragile, and that one careful movement will shatter it. With the Pass just beginning, and Threadfall harsher than it has ever been in the past, all of Pern must be united if the Weyrs are to survive. Will you work to preserve that peace, or will you conspire to destroy it?
The Peacekeepers Age has begun.
~~~~~~~~~~~~~~
The Peacekeepers Age is an AU, 10th Pass Dragonriders of Pern roleplay with a focus on characters instead of colors. We are loose-canon and accept all players regardless of skill levels.
We offer
No sexuality based impressions
Loose canon
Friendly staff and members
Member run plots
Infinite potential for character growth
Join us, we're waiting for you.

---
Permissions in this forum:
You
cannot
reply to topics in this forum