Quick Navigation
Vote For Us!
Welcome to Berlin!
Rules
Plot For The Academy
Face Claim List
"Canon" List
Introduction Model
It is now: Autumn!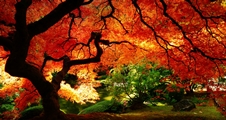 Top posting users this week

PLOT
.
RULES
.
CANONS
.
ADVERTISING
http://z13.invisionfree.com/dhspn/index.php
The year is 2038, it's been 6 years since Heaven and Hell's second attempt at a show down. God's son defeated hell and the antichrist by taking his own life which allowed the Winchesters and their counterparts nearly a decade of peace. The Hunters are back to doing their day jobs but blissfully with no more interference from the heavens, once again man on monster. No one has so much as heard, or seen from the angels since their plans were foiled, and demon activity has been at an all-time low. What no one has known is the silence has been a mask hiding the plans to break open the cage, freeing both Lucifer and Michael to find new vessels in the Winchester bloodline. Now a surge in demon activity has caught the attention of the hunting world and they wont stop fighting Until It Sleeps.


Similar topics
---
Permissions in this forum:
You
cannot
reply to topics in this forum