Quick Navigation
Vote For Us!
Welcome to Berlin!
Rules
Plot For The Academy
Face Claim List
"Canon" List
Introduction Model
It is now: Autumn!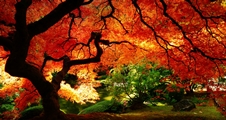 Top posting users this week

DSS Regional Security Officer Daniel Murphy stood near the back of the main hall of the Deutsche Oper Berlin. The U.S. Ambassador and his family were taking in a show this night. Daniel had made sure the security was in place before they left. He was now scanning the crowd, looking for anything or anyone that was out of place. He was well aware of the fact that the ambassador was not popular with most people.
A quite young woman, only 25 years old, was in the crowd at the Deutsche Oper, also scanning the crowd. But unlike Daniel, who was scanning the crowd for someone who could be dangerous to the Ambassador and his family, she was looking over the crowd for the security officers. A small group of people had planned to kidnap the Ambassador's youngest daughter and they had figured that this might be the best, if not their only opportunity to do so.
Her job would be to distract the security officer closest to the doors. In this case, it was Daniel. She, Paula, would do it the easiest way a beautiful young woman like her could: use his sex to her advantage. She had done that to lots of other men before and had easy game to lure them, distract them just long enough for her 'comrades' to act.



Posts

: 3



Daniel noticed the woman scanning the crowd and took note of her. shes up to something he said to himself, having felt the hair on the back of his neck stand up. Little did he know that she was one part of a group that was going to kidnap Ambassador Sullivan's youngest daughter Rachel. At the same time, one of the other members of the group was watching Rachel Sullivan, waiting for her to leave the hall.
Paula smiled a little, seeing Daniel, her choice of guy to lure away for some time. She had no idea if it would work or not, but they wouldn't get the job done if she didn't try.
"Excuse me, sir?" she said with a polish accent in her voice. "Are you one of the security men here?"



Posts

: 3



That sent off alarm bells in Daniel's head, but he kept his cool. "Why do you want to know?" he asked, discreetly pressing the panic button on his wrist mic at the same time. As he did that, Daniel watched the woman's body's language, a skill he had honed from the psychology classes he took at Georgetown and the nightly poker games with his floor mates.

---
Permissions in this forum:
You
cannot
reply to topics in this forum