Quick Navigation
Vote For Us!
Welcome to Berlin!
Rules
Plot For The Academy
Face Claim List
"Canon" List
Introduction Model
It is now: Autumn!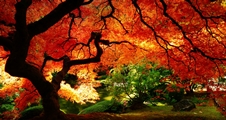 Top posting users this week

Martin Lukas Sebastian Fuchs
Super-daddy

with Annabell and Marie
Nickname/s: Fuchs/Fox, Luke (from his second name
Age/DOB: January 13, 1973
Marital Status: married
Sexuality: straight
Play By: Ben Affleck

Club Owner of Club Adonis
Apartment or House:
House (in Berlin Tiergarten)
It takes courage to grow up and become who you really are.
E. E. Cummings
Personal:
Martin was born to his single mother Sabine, who was left behind by her boyfriend, when he found out about her pregnancy. Though, her being only 20 years old and it being difficult as a single mother, Sabine decided to have the baby and raised Martin all by herself. There were many judging eyes and words, but Sabine learned to get by, even though she wasn't a wealthy young woman.
Martin's father was never interested in his son, he never called or showed any kind of interest in either his baby boy nor Sabine ever again. It made Martin sad when he was a little boy, but angry when he was old enough to understand. He had a difficult time when other children asked him about his father, but as he grew older he got more confident and learned to live with the fact that he simply had no father present. Not even a step father as Sabine never met a man she'd marry.
As a child Martin had a temper, but with the years going by he learned to control himself and now has it well under control. In fact, he's rather calm. He's friendly and charming to the women, honest to everyone, saying what he's thinking. He's a strict father and boss, but always fair and he always has an ear for his employees.
Being very close to his mother and wanting to make her proud, Martin always worked hard, so he'd be able to study. From the day he was 18 he worked as a barkeeper in Club Adonis, but after he finished school and went to university, the tips the dancers got and the money they made in just one night, got him curious. So he tried dancing himself and was fascinated by it. His looks and charms and the way he played with the audience made him quite popular around the ladies, so he gave up his position as a barkeeper and kept on dancing. Which was very to his boss' liking as he soon made a lot of money with Martin, who studied business management.
With the money he made as a dancer he soon could afford a better lifestyle for him and his mother. He saved some money and bought an apartment for her, while he was living for rent in his own place.
Due to his good friendship with the club owner of Adonis, he was allowed to help him with the managing of the place, taking care of everything financial and the like. By the age of 27 he was named co-owner of Club Adonis, yet he would still be dancing on two nights a week.
When he was 25 he was booked for a private hen's night in the private quarters at the club. At that party he met his later wife Christina, the younger sister of the bride to be. The two of them met several times after that party and started falling for each other. Not long after they moved in into a small house together.
In 2005 his first daughter Annabell was born. Martin was happy and excieted about his new life that was about to start. Only a few months later he was made owner of Club Adonis after the owner of the club got very sick and couldn't work anymore. Martin has been owner of the club ever since.
In 2007 Martin finally proposed to Christina and in december 2007 they got married. A few weeks after the wedding Christina got pregnant again and in 2009 their second daughter Marie was born.
Martin is very protective over his family, as for him family is the most important thing in the world. Even though his work at the club keeps him rather busy, he tries to spend as much time with his wife and daughters as possible, not wanting to miss them growing up. He has a strong bond to his wife Christina and also to their daughters. His family time also includes visiting his mother, who is always happy to see his son, daughter-in-law and her granddaughters.
I don't care how poor a man is; if he has family, he's rich.
Dan Wilcox and Thad Mumford
Alias:
Michi
Means of Contact/s:
PM
Other Characters:
Kathleen Lindemann



Age

: 46

---

Posts

: 10



Welcome, Mr Fuchs

And nice bio, Mich.
thank you very much, Miss Rousseau

thanks, twin

I have my moments




Age

: 46

---

Posts

: 10




---
Permissions in this forum:
You
cannot
reply to topics in this forum