Quick Navigation
Vote For Us!
Welcome to Berlin!
Rules
Plot For The Academy
Face Claim List
"Canon" List
Introduction Model
It is now: Autumn!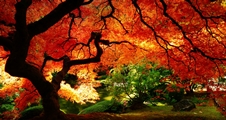 Top posting users this week

Juliet Rousseau
Nickname/s: Julie
Age: 27
Marital Status: Single
Sexuality: Straight
Play By: Rachel McAdams

Owner of 'Le Papillion Noir Gentleman's Club'
Apartment or House:
Penthouse Apartment
There's only two types of people in the world, The ones that entertain and the ones that observe.


Well baby, I'm a put-on-a-show kind of girl. Don't like the backseat, gotta be first. I'm a like the ringleader, I call the shots.
Personal:
Juliet is an only child, born into a rather wealthy family. Her father was a French surgeon, her mother an Italian optometrist. Though originally living in Paris, the trio moved to Berlin when Juliet was 8. Though the girl could have almost anything that she wanted, her parents taught her from an early age that she had to work for it. This resulted in her growing up unspoiled, and also with an appreciation for good literature and music. Growing up, Juliet was a social butterfly. She was friendly, charming and always strived to better herself. Not to please anyone else, but for herself. Though she was among the popular crowd in high-school, she regularly stood up for the underdog. She then went on to study at the Berlin School of Economics and Law, graduating with a degree in business management. During university, her friends would habitually drag her out to various strip-clubs and it was during this time that she became interested in the dancing scene.
After university, she did a working-holiday around the world, getting herself hired in bars and strip-clubs (serving drinks). It was during this time that she learned the workings of strip-club management. She travelled for two years. On her return, she decided that she wanted to open up her own club. Through parental connections, she found a suitable place and calling in building and merchandise favours from acquaintances, family friends and old university buddies, she finally opened 'Le Papillion Noir'. After an initially rocky start, business began to pick up and her club slowly rose to become one of the top sophisticated establishments in the region.
Unlike other strip-clubs, Juliet looks after her dancers and does all she can to ensure their working environment is as safe as the profession lets it; this was a trait that she highly respected and admired in a club-owner in New Zealand, during her stay there. Her girls come in all shapes, and although plenty of local girls work for her, Juliet cannot resist hiring international girls when they come along, so there is a big mix of nationalities in her establishment; a girl to suit every taste.
Though she is one of the youngest club owners of her type in Berlin (if not the youngest), Juliet works hard to ensure that her club stays on top. Along the way she met Felix, who she hired to take care of finances and publicity. She regularly organises themed-nights (usually every two or three weeks) and has a track record of having famous dancers coming to work for her.
Juliet is very independent and isn't someone who gives up easily. She is very confident and charming, knowing how to twist someone around her little finger to get what she wants. She's not afraid to speak her mind and beware if you've made her mad. Having grown up with multi-lingual parents, Juliet is multilingual just like them.
'Cause I'm a primadonna girl, All I ever wanted was the world.


I can't help that I need it all, The primadonna life, the rise and fall
Alias:
Calypso
Means of Contact/s:
PM
Other Characters:
N/A

---
Permissions in this forum:
You
cannot
reply to topics in this forum