Quick Navigation
Vote For Us!
Welcome to Berlin!
Rules
Plot For The Academy
Face Claim List
"Canon" List
Introduction Model
It is now: Autumn!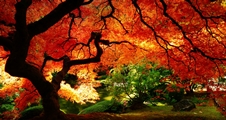 Top posting users this week

JOHN MASON
Nickname/s: N/A
Age/DOB: March 18th 1950
Marital Status: Divorced
Sexuality: Heterosexual
Play By: Gary Oldman

Evanesca Academy Instructor
Apartment or House:
House
Personal:
John has lived through most of the Cold War and worked as a SIS/MI6 field operative and then as a handler in the Eastern Bloc during most of the Cold War. Most of John's early life has been deemed classified by the British government, and soon after the Cold War ended, John left the SIS and decided to retire, though recently John has been contacted by the Evanesca Academy, which was founded by a rival of John in the Cold War, requesting him to be a instructor there, due to their mutual respect of each others abilities as a spy.
John was married to Jacklyn Cooper, but due to his work as a spy, he rarely spent time with his family and during 1971, his wife filed for divorce, and took their new born children, a son with her,, soon after that, John grew a reckless streak, which caused him to get his cover blown, thus he was captured by the Soviets, and remained a prisoner of the soviets until 1976, his release was the result of a prisoner exchange. Some time after his release, John was sent back into the Soviet Union as a handler after he was deemed able for duty again, John is also highly cautious, cold and calculating on his decision from then on and rarely if ever shows emotion.
John has also tried to find out what happened to his wife and child though with all his contacts and the resources of the SIS, he was unable to find out what happened to them, though unbeknown to John, his grand-daughter is actually a student at the Evanesca Academy.
Alias:
John
Means of Contact/s:
PM
Other Characters:
N?A



Posts

: 48




---
Permissions in this forum:
You
cannot
reply to topics in this forum