Quick Navigation
Vote For Us!
Welcome to Berlin!
Rules
Plot For The Academy
Face Claim List
"Canon" List
Introduction Model
It is now: Autumn!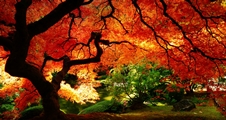 Top posting users this week

Nickname/s: Shamrock
Age/DOB: 23/Sept. 14th, 1989
Marital Status: single
Sexuality: heterosexual
Play By: Jesse James

Apartment or House:
apartment (dorm)
I esteem myself happy to have as great an ally as you in my search for truth.
Galileo Galilei
Personal:
Book and street smart, Liam is a quick thinker and a deep thinker, despite his intellect, Liam possesses much common sense.
Born into a middle class family, Liam was gifted with a genius-level intelligence, skill in pattern recognition and a photographic memory. When he was six, Liam had memorized both the Iliad and the Odyssey. By the time he was 18, Liam had gained a vast knowledge in history, geography, martial arts, science, chemistry and psychology. At the same time, he had enrolled early into Harvard, triple majoring in history, international studies and psychology while minoring in Russian. While finishing his studies at Harvard, Liam was approached by the government, offering to train him as a spy. Liam accepted after much deliberation and after graduating from Harvard at 22, he found himself at the Evanesca Academy.
Servare Vitas (To Save Lives)
FBI HRT Motto
Alias:
Edward
Means of Contact/s:
PM
Other Characters:
Daniel and Jason
Last edited by Liam Burke on Thu Jan 03, 2013 10:23 am; edited 1 time in total
Hello Mr.Burke, I would welcome you, but we have more urgent things to do, as in getting to class



Posts

: 48



no need to welcome me Mr. Mason
Welcome, Liam

I shall add you to a group and you're free to start rp-ing.


Similar topics
---
Permissions in this forum:
You
cannot
reply to topics in this forum