Quick Navigation
Vote For Us!
Welcome to Berlin!
Rules
Plot For The Academy
Face Claim List
"Canon" List
Introduction Model
It is now: Autumn!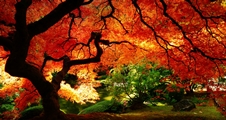 Top posting users this week

Kathleen Annabell Lindemann
Nickname/s: Kath, Kate, Black Star (stage name)
Age/DOB: 25
Marital Status: single
Sexuality: straight
Play By: Avril Lavigne

House Mum at Le Papillon Noir Gentlemen's Club
Apartment or House:
Apartment
All my life I've been good but now


I'm thinking, what the hell?
Personal:
Daughter to a German father, Franz Lindemann, and English mother, Loretta Jackson, who had met while at university in Chicago. The two dated and after university got married, moving back to Franz's home town Berlin. Two years later they had a baby girl named Kathleen Annabell. Though the girl adored her parents, she was rather rebellious to everyone else, especially at school. However she went on to do university, in which time she worked at the bar at several strip-clubs. She got on really well with the dancers which made her fill in for the house mum several times in her last job. She has been at 'Le Papillon' for almost 3 years. She is really close with all the dancers and when she isn't rushing around organising the dancers, she can be found listening and helping her girls through the various dramas in their lives.
Ocassionally Kathleen would end up on stage dancing herself, but only if one of the dancers call in sick and she can't find a fill in. Her stage name then is Black Star.
Kathleen grew up bilingual (German and English). Later while at school she also learned Spanish, but she's not too good at it. Just enough to get by if she has to.
On nights off her work at 'Le Papillon', Kathleen likes to sing and also plays guitar and piano. She's also very outgoing and fun and obviously likes partying, but she's very commited to her job and takes it very seriously. When it comes to her job as House Mum, she's very reliable and available at any time, thus mostly because she cares about the girls she works with.
Kathleen has recently ended a relationship gone bad and she still suffers from what she had gone through, but she keeps up a facade around men, doing the usual flirting and talking, but she doesn't let anyone close to her, just now.
Yet there are still many things one can discover about Kathleen when being caring and trustworthy, proving to be a real friend.
All of the memories so close to me


Just fade away
Alias:
Michi aka Old.Shatterhands.Girl aka ShatterhandsGirl
Means of Contact/s:
PM
Other Characters:
Martin Fuchs
Admin




Age

: 32

---

Posts

: 72


Location

: Berlin




---
Permissions in this forum:
You
cannot
reply to topics in this forum