Quick Navigation
Vote For Us!
Welcome to Berlin!
Rules
Plot For The Academy
Face Claim List
"Canon" List
Introduction Model
It is now: Autumn!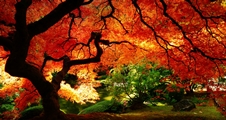 Top posting users this week

This is the list of characters who have been pre-decided by members and are in want of a lovely owner. Feel free to adopt one today!

Characters are linked to their own post in the 'wanted' section. If you are a guest and want to take someone, simply register with that character's name.
The list shall be updated every time a new character is posted up in the wanted section, or is taken from the list.
Although we'd really really like the play-by's that are stated to be used, at the end of the day they are only a suggestion and can be changed if you
really
have a problem with them. We'd rather you didn't, but hey - it's more important that a character's played, not who their face is. However please talk to either an admin or the poster of the wanted character about this once you're registered. We're all reasonable people here - we won't bite heads off.
Last edited: 9 January '13

---
Permissions in this forum:
You
cannot
reply to topics in this forum