Quick Navigation
Vote For Us!
Welcome to Berlin!
Rules
Plot For The Academy
Face Claim List
"Canon" List
Introduction Model
It is now: Autumn!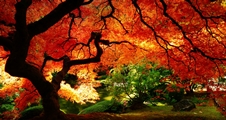 Top posting users this week

Welcome to Evanesca Academy, Germany's only school for spies-in-training. Located in Berlin, not even the city's citizens know much more about it than the fact that it is some form of boarding school. Entrance is very selective and only the very best can gain admission to the school.
Although there is no set age, the Academy starts accepting students from age 20, though occasionally the Headmaster will accept students under that age. Due to this, classes are very mixed age-wise. Students stay at the Academy for seven years, after which they have the choice to stay and further their education. If a student wishes to leave after the seven years, the Academy will help set them up with a job.
Students reside in a residence hall located on school grounds, and families may visit their children on Saturdays and Sundays. Teachers and staff also reside on school grounds.
Second-years and up are allowed to leave the school grounds after class and on days off. Students are expected to be back at the Academy by 11 on week-nights. They are allowed to spend the night elsewhere if they have a note from a teacher; Friday and Saturday nights students are allowed to spend the night elsewhere.
The school day goes from 9 am until 4.15pm, in 45 minute slots. Breaks are: 11 – 11.30 am and 1 – 2 pm.
There is a stable and swimming pool at the school, and students do driving courses around the city with the school's driving teachers. Pets are allowed to be brought in upon admission to the school only.
Front of the school:

Bird's eye view:

From left to right: library; main entrance, auditorium and offices; classrooms; staff and teacher living area (t-roof building). Stables, pool, gym, etc are not shown.
Students dormitory:
All students have their own basically furnished spacious
single room
 with a heater to ward off Winter chills. The residence hall contains five commons rooms: first years, second-and-third years, fourth-and-fifth years, sixth years, and seventh years. Each of the common rooms has an attached kitchenette. There is also a gaming console and a small selection of games.
Also in the residence hall there is a proper games room for the different years to mingle (and test out their social skills), a music room, a library (smaller than the main school one), a senior study room, and a laundry room. The entire building has wi-fi.
Breakfast, lunch and dinner is served on weekdays. On weekends only breakfast and lunch are served; students are expected to make their own plans for dinner.

---
Permissions in this forum:
You
cannot
reply to topics in this forum