Quick Navigation
Vote For Us!
Welcome to Berlin!
Rules
Plot For The Academy
Face Claim List
"Canon" List
Introduction Model
It is now: Autumn!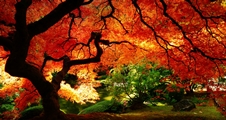 Top posting users this week
Page 3 of 3 •

1, 2, 3

Ryan was great and with every moment he was surprising her more and more. The entire subtext beneath the conversation was that sex was on the cards. And yet he hadn't kissed her yet, hadn't made any type of move towards her except for gentlemanly and teasing ones. She'd been expecting fun of one kind, but with every passing minute she was beginning to think that fun of a different kind was to be had.

Which was a rather refreshing surprise to what she'd wanted. She hardly expected to see him after tonight - after all, Berlin was huge. Besides which she wasn't supposed to develop relationships, least of all with people outside of the Academy and ones working in law enforcement. He was hot and to be honest, she'd only expected a 'wham-bam, thank you ma'am' kinda evening. Which, oddly enough for her, she would have been fine with. But this, whatever it was going to be, seemed so much better. "I'm warning you now - if you try and murder me, I won't go down quietly. I'm rather vocal when I want to be," she shot back, completely meaning the last part as a double entendre. Let him think what he wants...



Posts

: 103



In all honesty, Ryan was only joking and softly teasing Sadie. He didn't necessarily want this to lead to sex from the first night. Firstly, because he was not exactly this type of man, and secondly, because he did hope to meet the young woman around sometime. And he knew that a one-night-stand couldn't really lead to friendship, these occasions were extremely rare. But despite the fact that they were right in front of his building, it seemed like a long way to the moment they were both thinking of.

He couldn't help smirking at the second part of Sadie's statement. "Oh, really now? It's... good to know," he said, going inside and starting to his appartment, second floor. He decided to take the stairs, since it was not that much to go. "So, remind me of the plan for tonight again," he grinned brightly, wondering what she would say now.



Posts

: 27



Page 3 of 3 •

1, 2, 3


Similar topics
---
Permissions in this forum:
You
cannot
reply to topics in this forum