Quick Navigation
Vote For Us!
Welcome to Berlin!
Rules
Plot For The Academy
Face Claim List
"Canon" List
Introduction Model
It is now: Autumn!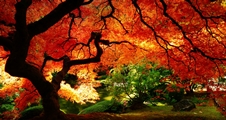 Top posting users this week

Jacklyn Cooper/Carlisle  
Nickname/s: Jackie
Age/DOB: 58
Marital Status: Divorced
Sexuality: Straight
Play By: Meryl Streep

Apartment or House:
Apartment
Personal:
Grandmother? Who, Jackie? Never! She's definitely not your average grandmother and is the type of woman who cannot sit still and be idle. She's always doing something - baking, shopping, and is still working.
Jacklyn Mason (née Cooper) used to be married to John Mason but due to his work as a spy, he rarely spent time with his family, so during 1971, Jackie filed for divorce, and took their newborn child (Peter) with her.
She fled to Scotland, changed her surname from Cooper to Carlisle to avoid being found by either John or any fellow spies of his and settled down to raise her baby boy on her own.
She is currently still living in Edinburgh, though she travels regularly to Berlin to see her family, and they travel back to see her. She is also still working as a doctor, though only 3-4 days a week.
She's an honest and hard-working woman who doesn't take any crap from anyone. She's a charming woman who has been through a lot and come out at the other end stronger for it.
The rest is open. Whoever takes her will be in charge of the move over here.
Her grand-daughters call her Grandmama.
Peter Carlisle

Nickname/s: Pete, Petie
Age/DOB: 41
Marital Status: Married
Sexuality: Straight
Play By: Gerard Butler

Apartment or House:
House
Personal:
Peter has never known much about his father safe for the fact that he was always away from home due to his work, thus causing a divorce. His mother had simply told him that after the divorce she changed her name for safety's sake, that his father's job was dangerous and the boy shouldn't try to contact him and left it at that.
Peter met his wife at school and the two fell in love. When the boy was 18, he discovered that he'd gotten his girlfriend pregnant. Being a gentleman, he proposed and the two married and into the world came Sadie. Five years later, Catrìona was born.
When Sadie was 12, the family moved to Berlin and have been there ever since. He's a devoted man who loves his children and wife dearly.
He is called Papa by the girls.
The rest is open. His position/job in the government is up to taker.
Brianna Carlisle

Nickname/s: Bri, Anna, Annie
Age/DOB: 38
Marital Status: Married
Sexuality: Straight, I assume.
Play By: Heidi Klum

Apartment or House:
House
Personal:
Of Scottish descent (unlike her husband), Brianna met Peter when they were still at school. The pair fell in love and Brianna was 16 when she found out that she was pregnant. Despite the drama and scandal that it caused at the school (their families were rather supportive after the initial shock wore off), the pair decided not to abort.
Both families helped immensly with the care of Sadie, allowing Brianna to finish her studies and later to go on to study paediatrics.
She is called Mama by the girls.
The rest is open.
Catrìona Carlisle

Nickname/s: Cat, Catie
Age/DOB: 18
Marital Status: Single
Sexuality: Up to taker
Play By: Evan Rachel Wood

Apartment or House:
House
Personal:
Catrìona (pronounced Katrina) is the youngest Carlisle daughter. She has just finished her last year at school and is set to go on to study Anthropology at university. Her dream is to work at the British National Museum, a dream which she's had ever since she was 10.
She is energetic, bubbly and is incredibly stubborn. Once she sets her mind to something, she will achieve it, no matter how hard.
Her father tried to get her into Evanesca Academy along with Sadie, but Cat was not having a bar of it and declined the offer.
The rest is open.



Posts

: 103



Bump~
I would really love for someone to take up one of these sexies. Sadie really misses her family. Top two characters I'd love: Jacklyn and Cat. Sadie really wants her Grandmama and her darling sis. 
But anyone would do. And I would love you forever if one of them was taken <3
_________________

I'm torn... on the one hand Jacklyn sounds interesting, but on the other hand Catríona sounds more like the type of person I would play, although I have no idea about Anthropology
_________________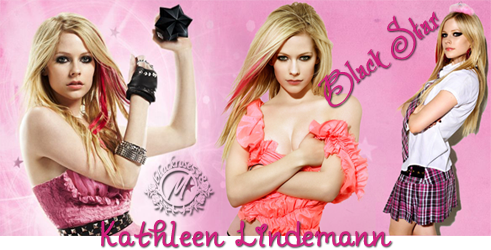 Admin




Age

: 32

---

Posts

: 72


Location

: Berlin



Well, if you want Cat, you're more than welcome to change her field of study. I grabbed inspiration from Lizzy (as I usually do with sisters of my characters xD) and that's her preferred field of study. But like I said, you're more than welcome to change it

_________________

alright, that makes it easier for me

I'll put her up later
_________________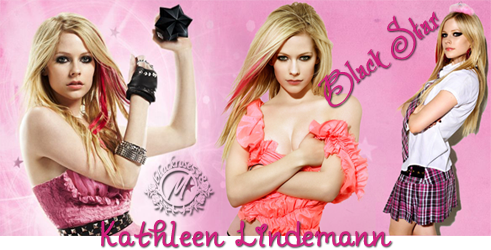 Admin




Age

: 32

---

Posts

: 72


Location

: Berlin





Similar topics
---
Permissions in this forum:
You
cannot
reply to topics in this forum