Quick Navigation
Vote For Us!
Welcome to Berlin!
Rules
Plot For The Academy
Face Claim List
"Canon" List
Introduction Model
It is now: Autumn!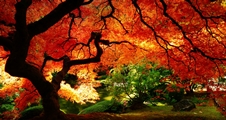 Top posting users this week

Nickname/s: Jay, Tiger
Age/DOB: 32/ April 10, 1980
Marital Status: single
Sexuality: straight
Play By: Charlie Hunnam

bouncer at Le Papillon Noir
Apartment or House:
apartment
"You are not only responsible for what you say, but also for what you do not say"
Martin Luther
Personal:
Born to U.S. Marine parents who were stationed at the U.S. Embassy in Berlin, Jason grew up with a strong respect for the military and German culture. As he grew up, Jason became fluent in German, as well as Russian and French. At the same time, he learned hand to hand combat from his dad and how to handle a gun. Although he was home schooled, Jason kept a down to earth attitude. When he was 18, he entered the American University in Berlin, were he would get a degree in security management. While in university, Jason took up boxing and Krav Maga, all the while getting a side job as a bouncer at Le Papillon Noir. After graduating, Jason was hired on full time, a job that he is dedicated to and takes seriously. Outside of work, Jason likes to take in the city of Berlin and learning more about the city he lives in.
"Everything science has taught me---and continues to teach me---strengthens my belief in the continuity of our spiritual existence after death. Nothing disappears without a trace."
Dr. Wernher Magnus Maximilian Freiherr von Braun
Alias:
Edward
Means of Contact/s:
PM
Other Characters:
none
welcome to Berlin Jason

I'll add ya to a group and then you can rp with us

you're welcome

just gotta figure out which group to put you into... Club Staff or Citizen....
Club Staff would make sense

went with that for now

have fun


thanks


Similar topics
---
Permissions in this forum:
You
cannot
reply to topics in this forum