Quick Navigation
Vote For Us!
Welcome to Berlin!
Rules
Plot For The Academy
Face Claim List
"Canon" List
Introduction Model
It is now: Autumn!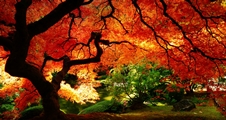 Top posting users this week

Samuel Johnson Junior
Nickname/s: Sam
Age/DOB: January 8th 1988
Marital Status: Single
Sexuality: Heterosexual
Play By: Daniel Radcliffe

Apartment or House:
Dorm
Personal:
Samuel Jaohnson Junior is the son of Samuel and Elizabeth Johnson, he is also the younger brother of Rachel Johnson. Samuel Johnson Sr works as the Chief of CSIS operations in Europe and used his connections to get both his children into the Evanesca Academy. Elizabeth Johnson nee Smith works as the ambassador of Canada to Germany, thus granting her family and herself diplomatic immunity. Sam enjoys flaunting his wealth and diplomatic immunity around, he would sometimes intentionally get into trouble just so that he could humiliate the Berlin Police since they could do nothing to him because of his immunity. Sam also despises his sister whom is a by the book, rule following person, whom is usually polite and reserved, the two siblings could not be more different.
Sam is defiantly not your typical Canadian, he is rude, arrogant, unapologetic, and loves to cause trouble where ever he goes, though he is also quite smart, he just doesn't intend to use it for the proper work. Sam also has little to no friends, he attitude make people want to stay as far away from him as possible since once they talked to him a sort while, they will understand that he is trouble. Sam is also a manipulative bastard, he would at first pretend to be polite if he needs to and charm the person to do his bidding, once he no longer has a use for the person, he would not care less what happens to them, this makes him alot of enemies whom would love to see him ruined.
As a student of Evanesca, Sam is a cheating bastard whom would do anything he can to cheat his way though test and things like that, he would also resort to blackmail at times to get what he wants, and does not like losing one bit, he would do anything he can to win and does not care about the morality of his actions. Sam is also very aggressive and loves to make a entrance, if you tell him to infiltrate somewhere, his idea of infiltrate would be to blow up the front door, and walk in during the chaos.
History is written by the victor
Winston Churchill
Alias:
John
Means of Contact/s:
PM
Other Characters:
John Mason
Last edited by Sam Johnson on Fri Jan 25, 2013 3:03 pm; edited 1 time in total



Age

: 31

---

Posts

: 7



Welcome Mr Johnson. Sounds like someone won't be very popular at the Academy...
~
Added; you're free to rp now

Who needs popularity when you have money and diplomatic immunity?



Age

: 31

---

Posts

: 7




---
Permissions in this forum:
You
cannot
reply to topics in this forum