Quick Navigation
Vote For Us!
Welcome to Berlin!
Rules
Plot For The Academy
Face Claim List
"Canon" List
Introduction Model
It is now: Autumn!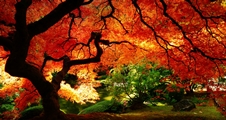 Top posting users this week

Marianne Elizabeth Amelia Renner-Wolkov
Nickname/s: Lisa, Beth, Mari, Annie, Amy (by most relatives and some siblings). Rain (by some very close and dear person). Luminesca (by her ex). Astro (an old alias-nickname).
Age/DOB: 20-ish
Marital Status: Single
Sexuality: *hmmm*
Play By: Noomi Repace (and/or Rooney Mara)

Student at Evanesca Academy
Apartment or House:
Dorm room
Don't be a drag, just be a queen
Whether you're broke or evergreen
You're black, white, beige, chola descent
You're lebanese, you're orient
Whether life's disabilities
Left you outcast, bullied or teased
Rejoice and love yourself today
'Cause baby you were born this way
Personal:
Iceland born with slight Italian and Spanish mix of blood from her mother Marianne has been raised under the watchful eye of her paternal grandfather in Gothic-styled villa in the Netherlands.
Her parents, especially father, have been absent for most her childhood life due to their status as secret agents under numerous government agencies.
Marianne mostly lived with her grandfather and occasionally visited her grandmother in Sweden where she had a nice farm and lots of wildlife for little Maria to explore.
She hasn't yet met with her maternal grandparents. All she ever knew was that they disappeared in Amazon twenty-five years prior her birth.
Albeit lacking proper family setting girl never gave up her dreams and not once felt like she's missing anything.
Quite otherwise. Her grandfather had showed her lots of his old-days toys which got Maria's immediate interest. At a very young age she self-taught shooting with bow and arrows and practiced knife-throwing.
Maria also has a couple years younger sister who's been her best friend all the time.
They both are very skillful at shooting and picking locks and cracking safes. They also thrived in horseback riding competitions and both mastered up full knowledge in computer sciences and also hacking.
They both were home-schooled and therefore reached higher intelligence level.
At the age of eighteen Maria decided to travel around and see the world a bit before settling for her planned job as an investigator for insurance company. However her plans got changed due to her father's involvement in some government conspiracy that turned her into an agent for short time to escape trouble. Her skills and intelligence made her as a perfect spy.
Albeit talented and otherwise a smart, witted girl, Maria isn't sure it's her true calling. However she had to obey her father's wish and got signed up for spy school despite her own resentment. Nevertheless, Maria's good at what she's taught and even has served as a sniper before academy assignment appeared.
Marianne still hopes her sister escaped the same destiny because, although same education and intelligence level, younger girl's personality differs from Marianne's and she'd not make a good spy out of herself.
Although looking not-so-friendly Maria is rather friendly to people in general, occasionally appearing too cheerful, this kind of behaviour is mostly saved for close family and friends.
To strangers she tends to appear introvert and asocial. It's her way of observing the world.
Marianne is quite secretive with strangers before getting to know them, that way preserving her dignity and appearance.
Her sister and ex-lover is possibly the only two people that knows her true nature, her grandparents being second closest relatives knowing her more, mostly through what she used to be as a child.
Growing up Marianne has explored various adventures and discovered the variety of the world and society views of how a person should appear in public. This revelation has led to rebelling against general society assumptions, therefore creating herself as an extreme looking individual with rather shady behaviour.
It has probably been her best idea because in the society between 'decent' people are those of 'her kind', outcasts, rebells, cyber-criminals and other sub-cultural elements she found sharing similar opinion.
This had made her different from her sister who appeared to be more of what general society expects. But nevertheless they still remained close.
Marianne prefers to maintain her goth-punk appearance and bears some habits that are mostly frowned upon by most people.
Sparkling angel
I believed
You are my saviour in my time of need
Blinded by faith,
I couldn't hear
All the whispers, the warnings so clear
Sparkling angel
I couldn't see
Your dark intentions, your feelings for me
Fallen angel, tell me why,
What is the reason, the thorn in your eye?
Alias:
Ev
Means of Contact/s:
PM, Email
Other Characters:
Nicholas Rivera
Last edited by Maria Renner on Thu Jul 11, 2013 7:12 pm; edited 5 times in total



Posts

: 27



You're welcome




Posts

: 27






Posts

: 48



Welcome, Rain. I'm sure you'll thrive at Evanesca.

~
Added you to a group several days ago, but not sure if you noticed. And I kinda would prefer you stuck with the 'first name and surname' format that we use on here for the usernames, since everyone else has to...
Hello Mr. Mason!

Thank you Juliet, I hope so too.


~
Um.. now I noticed. Once again forgot the password. I still keep forgetting it.

I'd appreciate if you let me leave alias/nickname base until comes the day I get my gadget relief...
You all guys have computer access on regular basis if not your own personal ones, but I don't.
Even library ones are too horrible to try. And my phone is so dying... I can tell this is its last year and it's already tough to log onto the sites lately.

I promise to put up regular name asap I get some new device or more often access on computer... For now it's all I can make happen to log on site..
You're welcome

~
Sure, that's ok. Just when you can; don't stress too much about it.


Similar topics
---
Permissions in this forum:
You
cannot
reply to topics in this forum