Quick Navigation
Vote For Us!
Welcome to Berlin!
Rules
Plot For The Academy
Face Claim List
"Canon" List
Introduction Model
It is now: Autumn!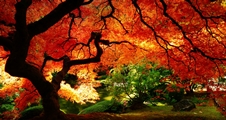 Top posting users this week

It was Alex's day off. Finally. Alex loved days off. It meant that he could do whatever the hell he wanted all day and he didn't have work to look forward to at the end of the day. Not that he hated his job, on the contrary he rather enjoyed it. He enjoyed the attention, enjoyed chatting to customers, enjoyed getting paid to party (since most nights he had plenty of pretty women asking to buy him drinks). And yet he still couldn't help but look forward to the days when he wasn't supposed to be working.

Today Alex had woken up in the early afternoon and had spent a good hour just lazing about, refusing to get up. Finally, when his stomach gave a rumble of protest to remind him that food was wanted, Alex got up and threw himself through a shower. Knowing there was absolutely nothing to eat at home (he was yet to get around to going shopping this week, instead just living off takeaways before and after work) he decided to head out to a cafe. And not just any cafe, either, but that fancy French one not far from his. After last night and his string of successful customers, Alex could definitely afford it.

Fifteen minutes later he found himself at the cafe, sipping a coffee as he watched the city around him. He loved Berlin, and studying the people in it always interested him. It was a skill that he'd honed over the many years that he'd been in his job and now it was second nature. After all, scoping out your customers was something you became good at after a while. Another sip of coffee and Alexander slipped away into thought, wondering what to do with himself for the night. Maybe a club or two, though he'd been going to an awful lot of those lately. But it was really the only place outside of Club Adonis that Alex could meet people and spending nights alone was just boring. Not to mention thoroughly depressing.
Early Mornings weren't Kathleen's usual morning routine, especially since she worked until very early in the mornings. But today, Kathleen had found herself having a sleepless night. She was tired, but she just couldn't get herself to sleep. She had been tossing and turning for hours before she finally gave up and got up again. 
Since it would probably be a day of staying up and going to work, meaning she'd be up for more at least 48 hours, Kat decided to take a cold shower and wash some tiredness off. Then she dressed in a bikini and a short summer
dress
and left her apartment, to go and get some breakfast at a café nearby.
She loved the summer and wearing short dresses and skirts was something she always enjoyed since she was a little girls. But she couldn't do that in winter. Kathleen was a summer child.
The blond woman slowly walked up to the French café, where she sometimes has her breakfast at - like today.
_________________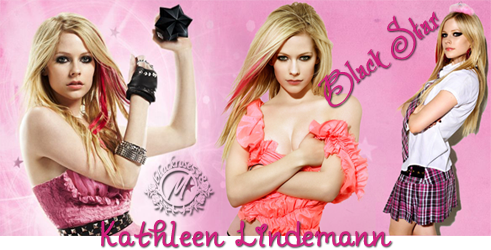 Alex bit into the chocolate croissant that the waitress brought over, giving her a smile of thanks as she left. Her grinned, savouring it's chocolately goodness. This cafe definitely did the best croissants and in Alex's book was the only place to go if you needed a chocolate fix. Their coffees were pretty amazing too, always with fancy designs made in the milk. It always managed to bring a smile to Alex's lips.

His thoughts began to stray and the male wondered what Idrys was up to these days. He hadn't seen the woman in quite a long time, but then again he just assumed she was working a lot. Still, maybe he should visit her one of these days. Stage a "random" bump-in. Though he would feel a bit odd being at the club when she was working. He wouldn't be able to chat to her much and if he stayed he felt like she'd judge him for spending the evening looking at dancing naked woman, especially since all they'd had together was nothing more than a kiss. Yeah, visiting her at work is definitely not a good idea, he decided.

He came out of his thoughts just in time to see a familiar female passing his seat, about to go into the cafe. Alex was sure that he'd seen her somewhere, but where exactly, he couldn't put his finger on it. Another sip of his coffee and it hit him. She was the house mum at Le Papillion. Skyla had told him all about her. Not that she'd told Alex Kathleen's real name, only her stage-name. It was a force-of-habit that Alex understood all too well - he never mentioned his co-workers by anything other than their stage names. 

"Star?" he called out to her, putting his cup down and wiping his lips in case there was chocolate smeared all over it. He really hoped that he did indeed have the right woman and wasn't addressing a total stranger. That could be a tad awkward. "Black Star, is that you?"
Kathleen had been wanting to enter the café and she was almost at the door, when she suddenly hear a male voice addressing her by her stage-name at the club. It's been a while since someone called her Black Star and it definitely surprised her that someone called her that outside of work. Instinctively she turned around and searched the place around her, looking for the one man outside who called her. 

It took her only a few minutes to see the attractive man, with the milk of his coffee smeared all around his mouth. She could swear that she had seen him somewhere before; he looked familiar. From the club, obviously since he knew her stage-name. 
And then she remembered. He thought that she saw him around the club with Skyla one day and she remembered that Skyla once told her about him. But she wasn't quite sure about it yet.

Walking a few steps up to his table again, Kat smirked a little bit, her blue eyes sparkling in the sun. They had a surprised, yet a warm look to them.
"It is. Although only at work." Kat said, keeping it low, though. "I'm surprised someone uses that name outside of work."
Alex almost gave a sigh of relief when she assented that yet it was indeed her. It would have been rather awkward to explain to a stranger why he was calling them by such exotic a name. He'd probably be able to come up with some more-or-less reasonable excuse, but he was still glad that he wouldn't have to. He really didn't feel like putting up with weird looks this morning.

He gave a sheepish grin when the woman told him she was surprised that he'd called her by that name, rubbing the back of his head. "Yeah, well, Gypsy hasn't told me your actual name. Hasn't told me anyone's except Juliet's. Force of habit, I guess." He gave a shrug but then studied her expression. "I didn't offend you, did I? I mean, I know that most people don't appreciate being called their work name outside of their work..." He really hoped he hadn't offended or annoyed her by calling her by her stage name. It really had been the only way to get her attention, but still she might not like that.
A small smile flashed on Kathleen's face as she listened to him explaining. It wasn't very often that someone recognized her stage name, especially since she rarely got onto the stage anymore, but hey, she loved that nickname of hers. There was a reason why she chose that name in the first place. It wasn't too exotic and she really did like it. Even outside of work, although she rarely used it there.
"Oh, don't you worry about that. I don't mind being called that way." she replied, waving her hand to support her statement. "For some people that's the only thing they know about me."

Gypsy he said... so he knows Skyla. That's interesting. I thought I've seen him before. And suddenly a thought came to her mind: maybe she wouldn't have to eat her breakfast all by herself this morning.
"Mind if I join you?" she asked him with a sweet smile.
_________________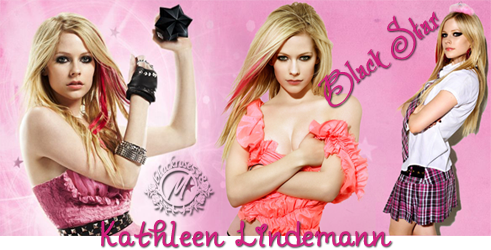 Similar topics
---
Permissions in this forum:
You
cannot
reply to topics in this forum