Quick Navigation
Vote For Us!
Welcome to Berlin!
Rules
Plot For The Academy
Face Claim List
"Canon" List
Introduction Model
It is now: Autumn!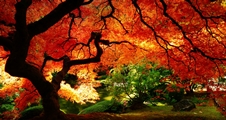 Top posting users this week

Nickname/s: Smartass, bookworm, nerd.
Age/DOB: 22
Marital Status: Single
Sexuality: Lesbian
Play By: Emma Watson

Student at Evanesca Academy
Apartment or House:
Dorm room at Evanesca Academy.
Never be bullied into silence.Never allow yourself to be a victim. Accept no-one's definition of your life; define yourself.
Harvey Fierstein
Personality:
Emma is a very kind and smart girl. She spends most of her time reading books and revising, and she gets teased for this quite a bit. Emma is sensitive and can have a short temper when it comes to that. She does have a flirty, cocky and daring side, but she hides it all underneath the sweet, smiley, logical girl because there's no friends she can bring it out with.  Emma has known she's a lesbian for quite a long while now, and frankly her sexuality doesn't bother her at all. Sure, it can make sure she doesn't have friends but she has hopes that one day, she'll meet a girl who understands, and just wants to be friends. Emma is stubborn and protective in the personality under the exterior, but she's often too shy to say what she really feels. She wants to be a spy, however, and she's working hard towards that. Emma is a complete and utter nerd and she can get excited over something that's actually pretty boring for most people. She doesn't talk about clothes and makeup much, but she thinks about it a lot. She finds it a lot easier to get along with boys, and sometimes vice versa, because she's not dramatic like some girls can be, plus both she and the boys she's friends with understand that one isn't going to make a move on the other. Emma hates talking about her past and doing so can make her feel very depressed. She's against bullying since she was bullied herself and she wants to help as many people as she can, not just with being bullied but with anything she can. Emma is bubbly and friendly when you get to know her but very shy and often holds in a lot when she doesn't know someone. She secretly also wants to be a writer, but she knows she can't be both, and she doesn't have much self confidence. Emma is creative, imaginative and very good at baking things, which almost always taste awesome. She's got a sweet tooth, which explains why she's often baking, but it's not just for cakes and such that her sweet tooth limits itself to. It's anything at all. Emma also loves gaming. You name it; PlayStation, Xbox, GameCube, Gameboy, whatever. She will play. She just adores video games.


History:
Emma started out in a bad way. Her parents didn't like her at all but they felt they had to raise her, otherwise they'd be thought badly of and they didn't want that. Ever since the age of four Emma's father abused her every time she did or said something just a tiny bit wrong or that he didn't like. Emma always came out in bruises and cuts, because he hit her with things a lot. He once used his belt and whipped her, causing her to get a huge scar down the side of her head.
It was also, however, from the age of 4 that Emma got addicted to reading, as well as gaming. She loved to read/game anything and everything and she loved writing stories of her own, which she did from the age of 5. Eventually, when Emma turned 7, her parents started going out and leaving her alone for hours on end, to fend for herself. it wasn't until the age of 9 that Emma learned how to cook basic things to keep herself going. As she got older, she got better and better at cooking. When she was 13 years old she found out that she was a lesbian. Everyone found out and Emma was officially categorized creepy.
Emma is very smart but is often afraid to put her hand up now because she doesn't want to be teased and bullied, like she was from the ages 10 to 17, and in those years she got serious depression, and started cutting and contemplating committing suicide.
Luckily, her aunt, who was clearly not homophobic, saved her niece by taking her to live with her at the age of 17 and starting out a new life in Berlin. Emma was homeschooled for three years and she's in her second year at the Evanesca academy for spies.
Emma has a sweet tooth, a very sweet tooth, but she attempts to hide this, as well. She eats a lot secretly, sometimes even non-secretly, and she manages to stay thin, which pleases her to no end. Her favorite sweets are Skittles, any type at all, she just adores them. She loves a good cup of tea and a nice book on quiet days, or just sit and play videogames.
They, say, they don't, trust. You, me, we, us. And we'll fall if we must,  cause it's you, me and it's all about, it's all about...


It's all about us, all about us, it's all about, all about us, and that's the thing they can't touch cause you know ah-ah, it's all about us, all about us, it's all about us, all about us, all about us, we'll run away if we must, cause you know ah-ah, it's all about us, it's all about love, it's all about us....

Alias:
Carmen
Means of Contact/s:
PM, Skype
Other Characters:
None

Emma Blackwells




Posts

: 10



Oh, sugar. What a tough life you've gone through. But Berlin is a wonderful place for a fresh start. Hope your studies go well and feel free to visit us at Papillion Noir sometime *winks*

~
Accepted and added! <3 Any questions, just ask :3
_________________

I learned to get by, so I suppose it's a lot easier now. Yes, Berlin is a beautiful place, and I'll make sure I find myself at Papillion Noir soon. *winks back*
~
Thank you!


Emma Blackwells




Posts

: 10




John Mason




Posts

: 48




Emma Blackwells




Posts

: 10




Maria Renner




Posts

: 18


Location

: Berlin




---
Permissions in this forum:
You
cannot
reply to topics in this forum