Quick Navigation
Vote For Us!
Welcome to Berlin!
Rules
Plot For The Academy
Face Claim List
"Canon" List
Introduction Model
It is now: Autumn!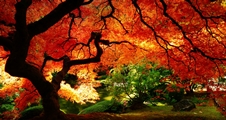 Top posting users this week

Sadie wasn't usually one to clock-watch. The thing just wasn't in her nature. Today, however, as she was waiting for the clock to announce that the students were free for the afternoon, Sadie found herself counting the minutes until freedom was granted. It was a Friday night and the girl was restless. She'd been studying her butt off this week and now all she wanted was hit the town and party. She figured she deserved it.

But what to do and where to go? Her thoughts began to wander and she only half listened to whatever Professor Mason was lecturing them on. Surely he wasn't expecting them to actually be listening, was he? It was a hot Friday afternoon and the entire student body was restless in anticipation to tonight's partying. How could anyone be paying attention?

Part of her didn't want to hit the clubs tonight. Mostly she wanted to meet up with Ryan and chill out with him, but since that was unlikely to be an option, the blonde wanted to find somewhere new to go. She was bored of the same old clubs, even if she was going to go with Emma. And then it hit her - she'd try out the 'Le Papillion Noir', then head to 'Club Adonis'. She hadn't been to either of them before now. Forget that the former was a gentleman's club; Sadie lived by the motto "try anything once". Besides, having never been to such a club, her curiosity was piqued. It's decided then - Le Papillion Noir it is..!



Posts

: 103



Emma was actually getting bored of class for once. This was surprising, since she was the class bookworm and usually did well in class. However, today, all she'd been able to think about is getting out of the classroom and going to game or something. She smiled, thinking of that. About two days ago, maybe three, she had played on the common room Xbox for the first time, with a girl in some of her classes, Sadie Carlisle. They had bonded and gamed and it had been epic. Emma really liked Sadie and hoped that they could become friends. She kind of wished that Sadie was in her class right now, so she could throw notes or something. But unfortunately, she wasn't. Emma rested her elbow on the desk and her chin on her hand, praying silently for the bell to just ring signalling the end for a whole weekend. She looked at her watch; two minutes.

The teacher was lecturing them about something or other but Emma was paying absolutely no attention whatsoever. She'd taken some notes at the start of the lesson, but as it had progressed, she'd gotten bored and started to draw controllers and game consoles and stars. She was now doodling a heart and coloring it in with her pen. Her eyes moved to her watch once again. One minute. She closed her notebook and put the lid on her pen. While the teacher wasn't looking, she slid both into her bag and closed it. She pretended to be listening as she counted the seconds down in her head. Ten, nine, eight, seven, six, five... she sighed, and soon enough, the bell rang. She grabbed her bag and was, surprisingly for everyone, one of the first to get out of the classroom.

"Yes! Freedom." she said, grinning as she stretched and began to head towards the common room. After all, Emma needed to get changed anyway, plus she was kind of looking for Sadie as she went. It was like making a friend for the first time; she wanted things to go well. She often thought Sadie might have just liked her because of gaming; and that was kind of sad and scary too. What if that was the case? Emma didn't like to think about that.



Posts

: 10




---
Permissions in this forum:
You
cannot
reply to topics in this forum