Quick Navigation
Vote For Us!
Welcome to Berlin!
Rules
Plot For The Academy
Face Claim List
"Canon" List
Introduction Model
It is now: Autumn!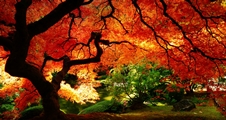 Top posting users this week

Jason was laying in his bed in the barracks apartment at the U.S. Embassy.  It was a two bedroom apartment as Jason was a higher ranking Marine and had a little more clout.  However, the other room was occupied by a little girl named Liesel.  Jason had found the girl outside the American Embassy during winter not long after he arrived.  At the same time, Jason slowly opened his eyes as his alarm went off.  Jason sat up and turned it off, then looked over to the door.  He heard a little girl's voice from outside.  Jason smiled a bit, then got up and walked out of the room after getting his shirt on.  He then headed down to were Liesel was to see how she was doing.
It had been months since Liesel last had a nightmare. She was happy here with Jason, who'd rescued her one Winter. It was a trillion times more better here with him than what she'd had to live with before they'd met. But tonight, she'd had a nightmare. She'd dreamt that some government officials had decided to come and take her away from Jason. She'd cried, howled and kicked at them, but they'd sent her back to the orphanage.

Liesel had woken up, more grumpy than scared. She knew that no one would take her away. Well, at least she really really hoped no one would. She hugged her teddy-bear, looking him right in the eye. "They won't take me away from Daddy," she told the bear determinedly. "I won't let them." She pretended that the bear's silence meant that he agreed with her. She scrambled out of bed, teddy tucked under her arm, put some her slippers on and opened the door. She smiled when she saw Jason towards her and rushed towards him, arms outstretched to give him a tight hug. She liked hugs. Especially after nightmares. "Morning," she greeted him with a grin, still hugging him. After a moment she craned her neck up to look at him. "Are you going to work today?"



Posts

: 4



Jason returned the hug, smiling a bit at the same time.  "Morning Liesel" he replied.  "No, I'm not, my group isn't on watch tonight." Jason added as he watched the little girl.  He then reached down and picked her up, seeing she had her teddy bear with her.  "You and your bear talking about something just now?" he asked while watching her.  He had a feeling that Liesel had a nightmare and wanted to see if she would talk about it to him.
Wrapping her arms around his neck as Jason picked her up, the young girl placed a kiss on his cheek. "Can we go on a picnic? Growler hasn't been on a picnic in the longest of times," she told him earnestly, looking down at the bear dangling by his paw from her hand. "I had a nightmare. Some office people wanted to take me back to the orphanage. I told Growler that I wouldn't let them. He agreed," she told Jason, burying her little face into his shoulder as she spoke.



Posts

: 4



Jason smiled when Liesel kissed his cheek. "We can do that" he said to her with a slight nod. "No one is going to take you from me Liesel." Jason added as he held her. Liesel was the best thing to have happened to him since he arrived in Berlin and he was not going to let her go back to the orphanage. "By the way, a little bird told me that there is a ball coming up and that I should take a certain little princess." Jason said to her.

---
Permissions in this forum:
You
cannot
reply to topics in this forum