Quick Navigation
Vote For Us!
Welcome to Berlin!
Rules
Plot For The Academy
Face Claim List
"Canon" List
Introduction Model
It is now: Autumn!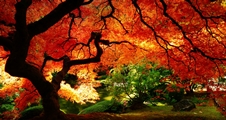 Top posting users this week

Theo Andy Junker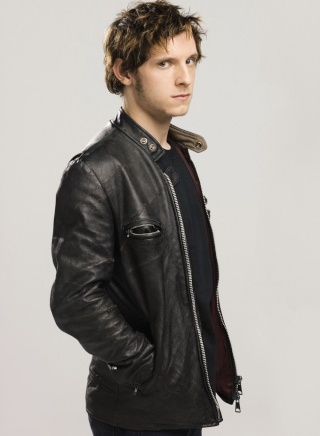 Nickname/s: Hase (by Cat, Hase = German, means Bunny. It's a nickname for someone you're in love with)
Age/DOB: 20
Marital Status: in a relationship with Catrìona Carlisle
Sexuality: Heterosexual
Play By: Jaime Bell

Apartment or House:
Apartment
"I'm bulletproof, nothing to lose. Fire away, fire away. Ricochet, you take your aim. Fire away, fire away. You shoot me down, but I won't fall. I am titanium. You shoot me down, but I won't fall. I am titanium.


From "Titanium" by I Am
Personal:
Theo Junker was born and raised in Berlin. He went to school in Berlin-Charlottenburg and just finished School with his A-Levels last year. Now he's off to university to study Forensic Science.
He and Catrìona met at a School Dance at her school, where Theo had been invited to by his former girlfriend. However, at this point the relationship of the two had been torn already because his girlfriend had taken a liking to another guy and he caught them together one time. Trying to fix things they gave themselves a second chance, but things obviously didn't work out. Because that night at the ball, the same guy had been there and his girlfriend eventually chose to spend time with him instead of Theo.
Theo had been about to leave when he saw Catrìona who was standing aside all by herself. He instantly took a liking to her, blown away by the way she looked that night. So he stayed and offered her a dance.
After that the two of them met after school and eventually fell in love. They've been a couple for two years now and still going strong. Cat hopes that after uni the two of them might get married.
Theo isn't a very quiet person, but he isn't extremely vocal either. He can easily step in to defend a friend when he feels necessary, but he also knows when he should take a few steps back. With those closest to him, he's very open about his feelings and he can also joke around a bit as well. With most strangers though, he's respectfully quiet and not quite as open.
"What doesn't kill you makes you stronger, Stand a little taller, Doesn't mean I'm lonely when I'm alone, What doesn't kill you makes a fighter footsteps even lighter, Doesn't mean I'm over 'cause you're gone."


From "Stronger (What Doesn't Kill You)" by Kelly Clarkson
Alias:
Calla
Means of Contact/s:
PMs
Other Characters:
None
Hello Theo. I'd welcome you to Berlin, but that kind of seems pointless when you're a native *chuckles*
~
OOC:
You've been accepted and added to a group

Welcome aboard. I promise we don't bite xD Any questions, feel free to shoot me a PM. Hope you have fun here with us

_________________

*Laughs* Point made, but I won't deny the friendly welcome either way, it would be rude.

~~
And thank you! I'm happy to be here.

Hase!!! :)How lovely to see you! *smiles happily and hugs Theo*

~ ~ ~ ~ ~
huh, didn't think I'd have a wanted character taken this fast, so a very warm welcome to you :)and thanks for taking him
Hey! Good to see you too! *Smiles and hugs Cat back*
~~~
Well, I kind of just found this and it looked pretty interesting, but I had no real idea how to come up with a good character here so I checked the wanted characters and Theo struck me as a good character and good guy.

  It was no problem taking him and thanks for the welcome!

how have you been, love?
~ ~ ~ ~ ~
haha, well then I'm glad to hear that

Not bad, got better when I saw you. Hove have you been?
~~~
haha, yeah...I guess? Lol, if I was truly honest with myself, I really do like Theo. Comes off as a nice character.

Same here

we really should get away again sometime

~ ~ ~ ~ ~
well, he's supposed to be, so I'm happy you like him and hope we'll have tons of fun together

Yes we should. Did you have a specific place in mind?
~~
Yeah, me too.

Hmmm... Italy or Spain sounds nice.... but I doubt two students can afford that kind of trip

Maybe Amsterdam will have to do for now

Or we have to safe some money first
A trip to Madrid would be very nice, but you do have a point. We'd need to do a lot of saving to get that kind of trip money. Or as you suggested, some place that's close and quiet would suit me just as fine. As long as I'm with you.


---
Permissions in this forum:
You
cannot
reply to topics in this forum