Quick Navigation
Vote For Us!
Welcome to Berlin!
Rules
Plot For The Academy
Face Claim List
"Canon" List
Introduction Model
It is now: Autumn!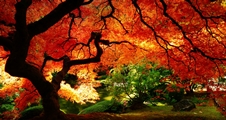 Top posting users this week

I
[/SIZE][SIZE=7]t's the year 1533, and King Henry VIII is plunging his realm into chaos…
A
fter a massive Meeting of Kings in Calais,  the court returns to Whitehall and shocking revelations and schemes run rampart. Anne Boleyn is with child and now Henry VIII needs to move the pieces so he could achieve his ultimate goal. With so many against the Great Matter and in support of Katherine of Aragon, where would this story go is anybody's guess...
Welcome to Tudors Saga!
 One of the most ACTIVE Tudor Sites out there. So if you feel nostalgic about your Tudors days and wish to write with amazing and friendly writers, with interesting storylines and plots, this is the place for you. We are an AU/Historical site so… from this point on, you write the story. Which path would you take? What scheme or intrigue would you create? Who will you support? Katherine of Aragon, or the ambitious and Machiavellian Anne Boleyn?
HOME || RULES || GUIDE || CANON LIST || FACE CLAIMS


Similar topics
---
Permissions in this forum:
You
cannot
reply to topics in this forum