Quick Navigation
Vote For Us!
Welcome to Berlin!
Rules
Plot For The Academy
Face Claim List
"Canon" List
Introduction Model
It is now: Autumn!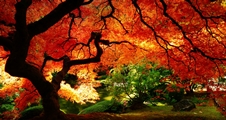 Top posting users this week

Hello lovelies! Just letting you know that I have created an NPC (non-player character) account for this site. It will be open to all members for RP use. To get the password, simply PM me.
How does the NPC character work, you ask? Simple. If you have a topic that you'd like to participate in, but none of your existing characters fit into the topic, you use this handy guy/gal.
It has no set personality or appearance; it is completely up to/at the mercy of the user. This means that the NPC could be a teenage girl in one topic, a banker in a mid-life crisis in a different one, a daredevil grandma in the next, and so on.
This makes it easier for everyone to RP, since we're not using characters that don't fit in the topic.
Spoiler:

The password is npc123
Now go and RP your hearts out!



Similar topics
---
Permissions in this forum:
You
cannot
reply to topics in this forum