Quick Navigation
Vote For Us!
Welcome to Berlin!
Rules
Plot For The Academy
Face Claim List
"Canon" List
Introduction Model
It is now: Autumn!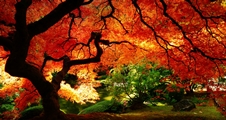 Top posting users this week

Pushing the cafe door open, Sadie walked inside, looking around the half-full cafe. Not seeing the person she was supposed to be meeting, she took up a table by the window and began to wait.
Butterflies were dancing in her stomach, but not the good kind. She was nervous and apprehensive about this meeting. She never went on blind-dates. By all accounts, blind-dates never ended well. Ever. But she'd let herself be roped into one. Partly because she wanted to stop thinking about Ryan and partly there was nothing better to do.
She gave a slight sigh, playing with the butterfly necklace around her neck.
I wonder who he is...
~
Outifit
Sam had a blind date arranged for him by some of his so called friends, maybe it would be a enjoyable date, if not, Sam decided he would do everything he could to annoy the date, it is not like they could do anything to him, since he had diplomatic immunity, Sam then walked in the cafe that his so called friends told him to and looked around trying to see which one was supposed to be his date.
Fiddling with her butterfly necklace, her hazel eyes once again scanned the cafe. All she knew was that the guy was also from Evanesca. Oh geez I do hope it's not one of my classmates. Now that would be awkward...!

She'd told the guy that she'd wear a blue butterfly necklace; test his skill for picking up on minute details, she'd decided. After all, even away from work you had to be vigilant in their future profession.

She ran a hand through her blonde locks, watching a newcomer saunter into the place. Could be, since he was obviously searching for someone. Sadie made no move to get up to find out if this was her date. Let's see how good his observation skills are...
Sam looked through the people whom were at the cafe and noticed another student of the academy, ah crap, did they decided to bloody set me up with another student, Sam then noticed the Butterfly necklace and knew that they had indeed decided to do it. Sam then walked over to his date, took a seat and said "Samuel Johnson, and who are you?"
Sadie had begun to drift off in a daydream to pass the time when an abrupt introduction brought her out of her thoughts. "Sadie Carlisle," she replied as a teenager slid into the seat opposite you.

"Didn't take you long at all; bravo," she complimented with a smile. She'd expected him to take longer, especially since the cafe wasn't exactly empty. "What year are you?"
Sam heard Sadie's comment and just gave a nod at it, clear display of his arrogance, believing that it was something below his response, Sam then said "Second, what about you Carlisle." Sam then ordered a drink for himself and asked "Want anything, or you don't have the money to pay for it."


Similar topics
---
Permissions in this forum:
You
cannot
reply to topics in this forum