Quick Navigation
Vote For Us!
Welcome to Berlin!
Rules
Plot For The Academy
Face Claim List
"Canon" List
Introduction Model
It is now: Autumn!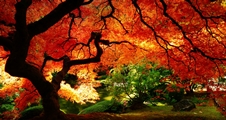 Top posting users this week

Catrìona Alberta Carlisle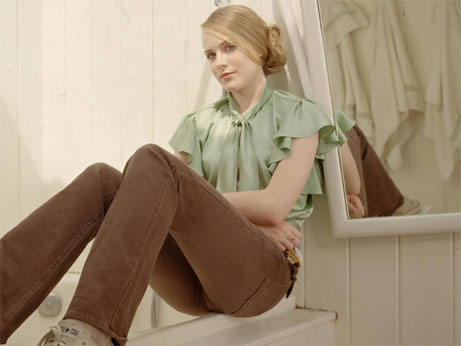 Nickname/s: Cat, Catie
Age/DOB: 18 (* November 10, 1994)
Marital Status: in a relationship
Sexuality: heterosexual
Play By: Evan Rachel Wood

Student at Freie Universitaet Berlin
Apartment or House:
House (with her parents)
"Don't dream your life, Live your dreams!"
Personal:
Catrìona Alberta Carlisle was born in Edinburgh, Scotland as the younger of two daughters. She has an older sister, Sadie, who is a student at Evanesca Academy.
She was just 7 years old when her family moved to Berlin, so she pretty much grew up in the Capital of Germany. At first she didn't like it in Berlin, because it was so different from where she grew up before and she didn't speak the language. It gave Catrìona a hard time finding new friends outside of school.
Like her sister, Cat went to the Berlin British School in Berlin-Charlottenburg. The first year at the new school was a little difficult for Catrìona, because she would be alone most of the time. But then a new student came into her class and the two girls were best friends rather quickly. And they had something in common: both were from Edinburgh. As they grew older, Cat and Fiona became best friend and the two of them were almost inseparable. They did everything together. They even joined a dancing group together outside of school.
She is a bubbly and energetic person, always on feet and always having a good time. She's a good chess player and even won the National Championship once. Cat is also incredibly stubborn: if she sets her mind to something, she will achieve it. Nonetheless she loves her Mama and Papa and her older sister very much.
Cat just graduated from School, with a rather good result. Unlike her sister, however, Cat didn't want to join Evanesca, although their father tried to get her into that school, too. But the young woman didn't want to hear it and being incredibly stubborn sometimes, she eventually got her wish to go to university and study Anthropology, because her dream is to work at the British National Museum one day.  It was a dream that she had ever since she was 10 years old.
Her best friend Fiona decided to take a year off and go back to Edinburgh as an Au-pair. Cat is now worried about their friendship, because Fiona mentioned that she might go back to Edinburgh for good again and that would mean that the two of them wouldn't see each other very often anymore. But still, as sad as saying goodbye would be, Catrìona will always support her friend.
Currently Cat is in a very content and happy relationship with her boyfriend of two years. She met Theo at a school dance when she was 16 and the two of them fell in love. While Cat knows that their ways could part one day, she is secretly hoping that the two of them will get married after university.  
[/i]
Life is a song - sing it.
Life is a game - play it.
Life is a challenge - meet it.
Life is a dream - realize it.
Life is a sacrifice - offer it.
Life is love - enjoy it.
~ Sai Baba
Alias:
Michi aka OldShatterhandsGirl (OSG)
Means of Contact/s:
PM
Other Characters:
Kathleen Lindemann, Martin Fuchs



Age

: 24

---

Posts

: 11


Location

: Berlin



Hello Ms. Carlisle, how are you?



Posts

: 40


Location

: Berlin



Kitty! *runs up and hugs tight* Man I've missed you! How goes uni?
~
I just had the cutest image of Sadie calling Cat 'Kitty' when they were both still little and petting her hair like a cat's. So the nickname stuck

Also, you didn't
have
to go with Anthropology




Posts

: 103



*laughs and returns hug* hi sis! Missed you too. Uni is going ok. I just started, it's hard work, but I'll manage... somehow

how're you doing?
@Jason:
Guten Tag, Mr. Collins. I'm doing good. Thanks for asking. You?
*note: Guten Tag means Good Day in German



Age

: 24

---

Posts

: 11


Location

: Berlin



You're welcome, I'm doing well Fräulein Carlisle



Posts

: 40


Location

: Berlin




---
Permissions in this forum:
You
cannot
reply to topics in this forum