Quick Navigation
Vote For Us!
Welcome to Berlin!
Rules
Plot For The Academy
Face Claim List
"Canon" List
Introduction Model
It is now: Autumn!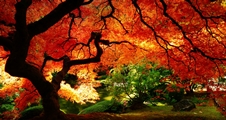 Top posting users this week

So it came to my attention that regular members (i.e. that aren't admins) can't actually reply to the face claims list, so I've devised a new method which will be easier for everyone. Simply reply to this topic and one of us will add you to the face claims list. Much easier than us trying to figure out who has been added and who hasn't.
So, just post this in code and we'll add you! Reason why I ask for it in code is so it's easier for us - all we have to do is copy-and-paste, as opposed to messing with the coding ourselves. Once you've been added, your post will be deleted to keep things tidy.
Code:

[code][*][b]Actress/Actor Here[/b] (Character Name Here)[/code]
_________________


---
Permissions in this forum:
You
cannot
reply to topics in this forum