Quick Navigation
Vote For Us!
Welcome to Berlin!
Rules
Plot For The Academy
Face Claim List
"Canon" List
Introduction Model
It is now: Autumn!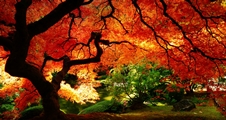 Top posting users this week

It was going to be an important night for the club, and Idrys was happy about it. Skyla was going to dance along with someone from the Adonis club, she didn't know who it was yet. Their gorgeous dancer had practised a lot for this night and Idrys had actually been with her many times during rehearsals. She had only seen the girl's part, but she knew it all, despite the fact that she had only watched.

About half an hour before the show, she decided to go and check on Skyla, to see what she was doing. She was not wearing anything fancy, just a pair of black tight pants and a button-down shirt. Getting backstage, she smiled, quickly spotting her friend. Hey, you, she greeted her, moving closer. How are you, is everything alright?
_________________
too shy for the world
IT'S TOO COLD OUTSIDE
[You must be registered and logged in to see this image.]
FOR ANGELS TO FLY
Tonight was the night Skyla and Alex had been preparing for weeks now. Juliet had had the idea to bring in one of the Adonis boys to perform with her, and tonight was the night they'd be performing it. Skyla was rather meh about the whole idea by this point; all she wanted was for it to be over. It wasn't so much as the dance with Alex that was the problem - it was more that she was beginning to dislike dancing as a job by this point.

All I want is to be home right now... Not to be wearing these ridiculously high heels, and to be curled up with some chocolate watching some trashy DVD. But I can't pull out though... Juliet would murder me!

Suddenly an idea popped into her mind and a crafty grin spread over her expression. Idrys could fill in. She knew the dance and with some (kind-hearted) manipulating, Skyla was sure that the girl would be willing to help her.

When the blonde came in to check up on her, Skyla's expression instantly dropped to one of sadness. "Been better. Sprained my ankle just before, heel twisted under me, she began, pulling truthful-sounding lies out of midair. "I doubt I'll be able to do the dance tonight. Ugh, Juliet's gonna murder me..."
Idrys had asked that question only to make small talk, not because she actually thought that Skyla was not fine. It was such a big night, the club was already full of people waiting for the amazing dance featuring Gypsy and one of the Adonis boys, and now the amazing dancer was about to pull out. What would Juliet say about it, what would the clients think about them? It was not possible for it to be cancelled now, Idrys knew that, despite the fact that she was only a waitress.

She moved closer to her friend and sat down by her, looking down at her ankle. Signs of injury were not visible yet, but they would probably show up soon; those heels were a pain in the ass. Sweetie, this can't be, the blonde said, passing a hand through her hair. You know how many people are out there, waiting for the dance?
_________________
too shy for the world
IT'S TOO COLD OUTSIDE
[You must be registered and logged in to see this image.]
FOR ANGELS TO FLY
Stop, this is really mean, part of her protested. [/i]It's really unfair on the girl..!

No, what's unfair is Juliet[/i] telling, not asking me to do this dance. Just because I'm her favourite. Never thought that favouritism would come back to bite me on the butt...

"Yes, I know how many. Felix certainly did a brilliant job of advertising it this time round," she replied with a sigh. She leaned over and dragged the stool from the next work-station to her, propping her foot up to keep appearances. "But I can't dance with this ankle. Not unless you have some miracle cure stashed away somewhere..." she joked feebly.
Idrys sighed again, glancing at Skyla's hurt foot. The show was due to start in half an hour, nothing more, nothing less. They couldn't postpone it and they definetly couldn't cancel it. It was a race against the clock and she simply couldn't think of a good idea to make it go on. It was none of her business, but she was part of the staff, so she had to think as well.

Is the Adonis guy here? she asked, having no idea who he was. Oh God, Coco was the only one who knew the dance, but she's not in the country. This sucks so much, she mumbled, shaking her head, and rubbing her face slightly.
_________________
too shy for the world
IT'S TOO COLD OUTSIDE
[You must be registered and logged in to see this image.]
FOR ANGELS TO FLY
Her conscience was wanting to get the better of her and back down, but Skyla squashed the little bugger down. You're not needed tonight, thank you. It wasn't the best of feelings, feeling like you've let everyone down. But she hadn't really - she had a perfectly good solution. One who was standing right in front of her and knew the dance as well as she did.

"Screw ol' Coco," she growled at the name. As far as she was concerned, out of the country was not far away enough. Checking her phone, she scowled. A heads up text about where you are would've been nice, Alex... "Look, you've seen me dance it. You've probably got the whole thing memorized, right down to on which note I take a breath. You've got to dance this for me. There's kinda no other way out..."
Skyla's words seemed to hit Idrys like a hammer. Saying that she was the one who had to do that hot dance along with a stranger from another club seemed to her the most insane thing somebody could say, or simply think of. She was not a dancer, she had never taken classes and she was not even great at dancing at a mere party. Not to mention how shy and self-conscious she was. It was needless to say that she felt extremely sorry for Skyla, worried about the dance everyone had been waiting for and also upset that the obnoxious Coco had decided to leave the country in that particular time of the year. But that didn't mean that she could do that show; she was a simple barmaid.

"Sweetheart..." she mumbled, not even sure what to say at first. "I can't dance. I'm sorry, but I can't. I am not a dancer, I don't look the way you do, so I can't just show up in those flimsy nothings. I... I'm sorry," she mumbled, timidly shaking her head.
_________________
too shy for the world
IT'S TOO COLD OUTSIDE
[You must be registered and logged in to see this image.]
FOR ANGELS TO FLY


Similar topics
---
Permissions in this forum:
You
cannot
reply to topics in this forum