Quick Navigation
Vote For Us!
Welcome to Berlin!
Rules
Plot For The Academy
Face Claim List
"Canon" List
Introduction Model
It is now: Autumn!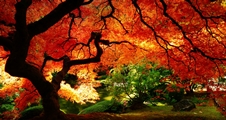 Top posting users this week

"Yus!" Sadie exclaimed triumphantly, punching her fist into the air. "Achievement unlocked!" Dropping the Xbox controller with a happy grin, the girl stood up and took a long stretch. She was in the second-and-third year's common room, killing some time before her dinner plans with her sister tonight. Her last class of the day had been study, but instead of heading back to her dorm room or the library to study, the blonde had headed straight to the common room, wanting to game for a bit. She'd found the common room empty, which had been a pleasant surprise. It meant that she wouldn't have to game in silence, something that she never managed to do. Non-gamers would look at her weird at her outbursts when she was too into the game but Sadie didn't care; other gamers understood her perfectly.

Meandering over to the kitchenette, she stuck her head into the small fridge to search out her orange juice that she'd put in there an hour earlier. Withdrawing the bottle, she headed back to the couch and plonked herself down, taking a long sip of her juice. Having satisfactorily quenched her thirst, the blonde screwed the cap back on and dumped the bottle next to her before checking her watch. Two more hours until I have to meet Cat, she noted. Five minutes until class finishes. She was rather hoping for a companion to game with for the next little while; Sadie was getting a little lonely, playing all on her own.
Emma had a free hour, thankfully, so she spent it at the library, reading for at least half of it, and the other half she was playing on her Nintendo DS. She eventually got bored of sitting where she was, though, so she pocketed the DS and wandered towards the second and third year common room. As she went, she thought a little. There was an Xbox in the common room...perhaps she'd play on it. After all, she'd honestly only played on it once. That was settled. She was going to play on the Xbox when she got there. Most people should still be in class for...Emma checked her watch and sighed. Ten more minutes, she thought, somewhat glumly. So she quickened her pace and eventually arrived at the common room. A hint of disappointment hit her. There was a girl already playing on the Xbox.

Emma sat down on an armchair nearby, after giving the girl a small smile. Emma's eyes moved to the Xbox. She had one at her aunt's house, but currently she obviously couldn't use it. Her eyes moved to the game selection and her eyes scanned the titles. She had heard good reviews about some of those games, but most of them she'd never heard of, although they sounded very interesting. Finally, Emma's eyes settled on the female nearby. She was attractive, actually, and...No, Emma. You can't keep thinking things like this. It's most likely that every girl here is straight...well, most girls. She scolded herself. The girl was also familiar from some classes...Oh! It was Sadie..Carlson? Carlisle. Sadie Carlisle. They were in a few classes together...and the same year, at least Emma thought so. She could be wrong. How could she not have noticed who the female was? Emma could be very annoyingly unobservant. In some cases it was fine but mostly..it was silly.
A yawn escaped Sadie's lips as she fixed her ponytail and picked up the controller. Maybe I should get some sleep in before meeting Cat, she mused but dismissed the thought in half a second. I will after I finish the next quest. She took another long drink from her juice bottle and quickly returned to her game. She grinned as her character on-screen shot streams of fire and blades at some mercenaries, before pulling out her sword to die with a particularly stubborn mercenary who just refused to die.

Having dealt to that, she watched out of the corner of her eye as a newcomer came into the common room. Mashing some buttons to deal to some wolves that had snuck up on the princess and her faithful dog, Sadie studied the girl. She had been teaching herself how to multi-task while gaming, besides which this particular part didn't need much concentration. Couple of fire-bolts would deal with the pesky creatures within moments. After a couple of seconds, Sadie realised why the newcomer was so familiar - the pair were in classes together though they'd never said more than a 'hello' to one another before. The blonde knew her classmates but it wasn't as if she actively went out of her way to strike up conversations and be super friendly with them. Which seemed to suit her classmates fine. They didn't bother her and she returned the favour in kind. What was that girl's name? Emma Blackwood? Blackwells. Emma Blackwells, the class's resident shy bookworm.

Sadie subtly watched Emma as she sat down, before returning back to her game. She made her girl do a couple of fighting tricks just to show off; she just couldn't resist showing off when she was gaming and she knew someone was watching her. Finally, when the air around them seemed to grow all awkward, Sadie paused the game and offered Emma the free controller. "Wanna join?" she asked her with a smile. "Promise to cover you if you start dying," she teased with a grin.
Emma noticed that Sadie was subtly studying her. Since she was even going to lengths to be subtle, Emma didn't say a word. She sat there for a while, with only the game sounds to listen to as Emma watched Sadie play. She was good, and Emma had to say, part of her was trying to pluck up the courage to ask if they could maybe play together. They might make a good team, after all. From what little Emma knew of Sadie she was a nice girl so there wasn't a huge possibility that she'd say anything mean. Finally, as Sadie paused the game, Emma was about to speak when Sadie held out the free controller and beat her to speaking. A small smile formed on Emma's face.
"Sure." she agreed, taking the controller from Sadie and chuckling at her comment. "Oh, don't worry, with any luck the game will be easy for me, as games usually are." she let her mind focus, as she awaited Sadie to re-start the game. "What game is this anyway?"
Last edited by Emma Blackwells on Thu Jun 20, 2013 3:01 pm; edited 3 times in total
Sadie raised a teasing eyebrow. "Someone's certainly confident with themselves," she replied with a chuckle. She chucked the controller over, not really worried about it not being caught and breaking. Xbox controllers were made to last, Sadie had learnt that from experience. She placed her controller down and flexed her fingers, wriggling them about to give them a bit of a stretch. 

"Fable 3," Sadie replied with a grin. "I've already clocked the other two so I figured it was time to start the third one. Have you played it before?" As she waited for Emma to reply, she looked over the girl properly. She was really rather pretty. Not that Sadie swung that way (well, not that she knew, anyways) but she could at least admit when a girl was pretty, unlike some hetero girls she'd met before. "You want a drink or a snack or something before we start?" she asked, planning a raid on the pantry cupboards if the girl said yes. Her cookie stash should still be there somewhere.
Emma, catching the controller and hearing Sadie's comment, grinned and nodded. "Definitely." was her reply. When it was around/about something she loved, games, books, whatever, she had a lot more confidence that what she normally had. When Sadie mentioned what game it was, Emma's eyes lit up.


"I've been dying to play that game for ages!" she exclaimed, a happy grin appearing on her face. "Oh, I'm going to enjoy this." she said. Emma, as she glanced over at Sadie (and then forgot as to why she was doing it) noticed her beauty pop out at her again. Stop it! She's a nice girl, don't screw it up. Emma smiled and nodded. "Sure, a snack and a drink would be nice. I think I have a bottle of iced tea somewhere...but as for snacks, what has this place got to offer?" Emma asked.

She, too, put the controller down, but only because they weren't playing yet, and plus, she was getting up anyways. She walked into the kitchenette, opened the fridge, scanned it, and pulled out her iced tea bottle, before going to sit back down, taking a sip as she did so.
Sadie laughed, eyes sparkling. She loved meeting other gamers. Or not even gamers as such - she just loved meeting people who were into the same stuff that she was. Mainly because she knew that she'd be able to geek out and fangirl about things she was passionate enough but not be judged for it. She was so over people judging her for things she enjoyed. "You'll absolutely love it then. I was all hesitant at first, but it's definitely an amazing game. Actually, you've just come in time to help me with the next quest. It'll be way more fun with two!"

Sticking her head into the pantry cupboard, she rooted around for a minute before pulling out a blue tin. A note on the front proclaimed that the tin belonged to Sadie Carlisle and to "not touch or you're dead". Surprisingly, the warning was heeded. Her fellow classmates knew that she was more than capable of kicking their butts if they pissed her off. Or she'd just set her grandfather onto them, not that anyone knew that Mason and Sadie were related yet. It was something that was best kept a secret from the student body.

Opening the tin, she grinned at its contents. Danish butter cookies. How Sadie loved them. Her Grandmama had always had them at her place, ever since Sadie was just a wee bairn. They were definitely the cookies of Sadie's childhood. She offered the navy blue container to Emma, smiling. "I promise it's not poisoned," she reassured her jokingly, taking one of the baked treats and shoving it (in a very unlady-like manner) into her mouth. Mouth full and cheeks puffed out like a hamster, the female grinned. Just as delicious as I remember 'em..!
Emma smiled at Sadie as the latter laughed. She had a really nice laugh, actually. Emma picked up on things like these, because she was just...a little weird. She grinned and nodded. "Oh, I don't doubt it, believe me." she said, grinning.Then Emma's eyes lit up like a child who had been told to open a Christmas present early. "Woo! I love quests. They're the best parts of any game." she said. At least, in her opinion they were.

Emma watched Sadie as she brought out a blue tin. Emma could just make out the warning on it and for some reason it brought a smile to her face. She knew as well as anyone that Sadie was not someone you wanted to piss off, because she could kick butts very easily. Emma admired Sadie because she had the guts to do something about it. If anyone gave her trouble, she'd soon set them straight. However, Emma didn't do anything. She just kind of wandered off and tried to pretend that everything was fine.

When Sadie opened the tin Emma's eyes lit up again. Danish Butter cookies. They were amazing, but then again, anything sweet was amazing to Emma. When Sadie offered her the tin, a smile tugged at Emma's face. "I believe you." she said. "Plus I can't resist Danish Butter cookies." she reached into the tin and bit into one. Heavenly.
Poking her head back into the fridge, she came out with a peach iced tea which she took a gulp from. "You have to infiltrate a party at Reaver's Mansion. Reaver's this prick that does anything and everything immoral just for the sake of it. And for money. He'll sacrifice his own mother for more money. Well, if she was still alive that is. Plus he flirts with everyone. He's totally evil but he's also quite a badass. And he's voiced by Stephen Fry," she added, her grin becoming just a bit goofy. He was one of the few who made it to her 'favourite actors and actresses' list; she'd watch almost anything with him in it. Just as she'd watch Alan Rickman in anything. The latter held a very high standing on that list.

Swallowing her current mouthful, Sadie crammed the second half of the cookie in her mouth. Heading back over to the couch, she plonked herself down and leant back. "My Grandmama had these all the time whenever my sister and I stayed over at hers. We pretty much grew up on these things," the blonde told her when she'd swallowed and wiped the crumbs from her lips. Normally she didn't talk about her family to anyone, least of all to other students. After all, an innocent remark now about them could come back to haunt her later. But the blonde felt relaxed enough around Emma to share a memory or two. "In fact, I'm pretty sure that I'm part Danish Cookie. I'm a Scotnish Cookie, that's what I am." Giggling at her wit, she dropped the cookie tin beside her and picked up the controller. "So...how much do you know about this game? And would you like any important background info?"

---
Permissions in this forum:
You
cannot
reply to topics in this forum