Quick Navigation
Vote For Us!
Welcome to Berlin!
Rules
Plot For The Academy
Face Claim List
"Canon" List
Introduction Model
It is now: Autumn!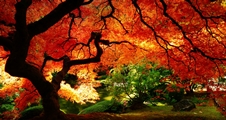 Top posting users this week

Sadie Flòraidh Carlisle
Nickname/s: n/a
Age/DOB: 23
Marital Status: Single
Sexuality: Hetero (mayhaps)
Play By: Dianna Agron

Student at Evanesca Academy
Apartment or House:
Single Dorm Room at the Academy
❝To have another language is to possess a second soul.❞
Charlemagne
Personal:
Sadie is the eldest daughter to Brianna and Peter Carlisle. She has a younger sister who is 5 years younger than her. The girls were both born in Edinburgh, Scotland. The family lived there until Sadie was 12, after which time they all moved to Berlin.
Upon arrival in Berlin, her parents got her into the Berlin British School, a private international English-speaking school for children aged up to 18, located in Berlin-Charlottenburg. It was here that she discovered a passion in languages and by the time she finished at 18, she was fluent in German, Russian, French, Spanish and Italian.
Growing up, Sadie fell in love with books at a young age. By the age of 5 she was devouring the medical textbooks that littered the Carlisle's house (her mother was a surgeon) and growing up she would spend many an hour at the local library. She found her classes much too easy and would always get in trouble with her teachers for talking too much during class and distracting her peers. At the Berlin school, she would often skip classes due to boredom - she could skip days on end and then catch up to the class within a day.
At 19 she left to travel the world for a year and a half, loving every minute of it. Upon her arrival home, she was approached by Edgar Mayhew, founder of Evanesca Academy and was asked if she wanted to join, as a result of her father's government contacts.
Though she is more of a bookworm than an athletic girl, Sadie enjoys fencing, horse-riding, dancing and swimming. She also enjoys going on runs and hikes with her dog, an Alaskan Malamute who is allowed to be boarded at the school. She was given to Sadie as a pup on the girl's 16th birthday and the two are almost inseparable. She also drives a motorbike which was a (belated) school-leaving present from her family.
Sadie is also the grand-daughter of John Mason. Her father is the son to Jacklyn Mason née Cooper, who changed her name to Carlisle when she divorced John, not wanting to be found neither by him or his colleagues.
❝The things I want to know are in books; my best friend is the man who'll get me a book I ain't read. ❞
Abraham Lincoln
Alias:
Calypso
Means of Contact/s:
PM
Other Characters:
Juliet, Skyla, Alex



Posts

: 103



Hello Ms.Carlisle, do not appear late in class, ruthless efficiency is encouraged, I encourage a attitude of winning at all cost, no matter the consequence or moral integrity of the actions, if you preform those, I trust you will be a excellent spy.



Posts

: 48



Thank you for the welcome, Professor Mason. Winning at all costs - it's a challenge that I'm looking forward to achieving.



Posts

: 103






Posts

: 27




---
Permissions in this forum:
You
cannot
reply to topics in this forum